Israeli Spacecom to receive $196m payout over explosion that destroyed satellite | Insurance Business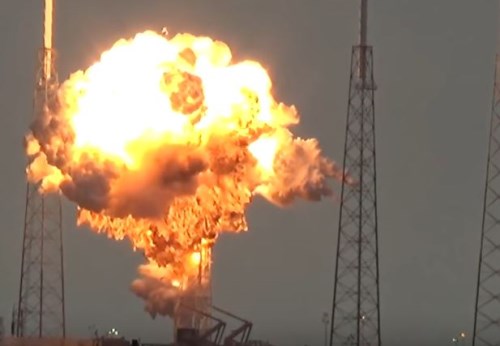 SpaceCom, an Israeli communications satellite company, is to receive a US$196 million insurance payout from a firm insured by the Lloyds of London syndicate following a rocket explosion which destroyed a satellite it owned.
Spacecom Satellite Communications will be compensated after its Amos 6 communications satellite – built by Israel Aerospace Industries (IAI) – was destroyed onboard Elon Musk's SpaceX Falcon 9 rocket,
Globes
reports.
The Falcon 9 rocket exploded on the launch pad in September during a routine refuelling exercise at Cape Canaveral Air Force Station in Florida.
The destroyed Amos 6 satellite was planned to be used by Facebook to provide internet access to people in sub-Saharan Africa,
Wall Street Journal
reports.
Manufacturer IAI's payment will be deposited directly into the account set up under lien to Spacecom's bondholders, reports say, and will not compensate for lost revenue of some US$200 million for contracts signed with communications providers.
As well as the insurance payout, IAI is also due to pay Spacecom US$10 million for late delivery of the ill-fated satellite, according to reports.
Meanwhile, Spacecom is still in talks with Beijing Xinwei Technology Group, which said in August that it had agreed to acquire the Israeli firm for US$285 million,
Reuters
reported.
The deal was dealt a blow after the Amos 6 was destroyed, and Spacecom reported on Sunday that negotiations for the sale had been extended to 15 November.
Related stories:
Adrian Flux, world's first driverless car insurer, on self-driving cars and insurance
Criticism of self-driving cars can kill people – Musk