Marshall Wooldridge names new MD as Hall becomes chief exec | Insurance Business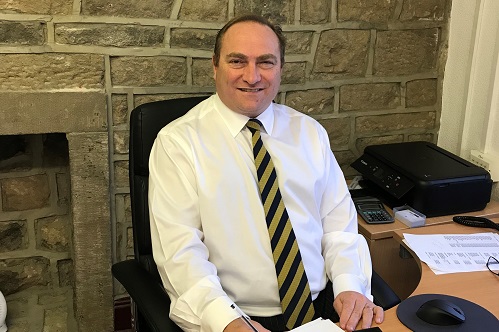 Just over two years ago Marshall Wooldridge was snapped up by Global Risk Partners (GRP)… now the Chartered insurance broker enters another chapter with the arrival of a new managing director as James Hall moves up to the role of CEO.
Geoff Kirk (pictured), former head of office for Marsh Milton Keynes and Cambridge, has been appointed as MD while his predecessor concentrates on the strategic direction of the business and developing key client relationships. Hall is one of the founding directors of the company, which employs 70 people in Leeds and Sheffield.
"I've spent my career building Marshall Wooldridge, and am delighted that Geoff will be joining me as part of the senior management team," commented Hall. "His appointment will allow me more time to focus on looking after my clients and on developing strategic partnerships.
"I am confident Geoff will do a great job and with the support of our owners GRP, take the business from strength to strength."
One of the top 50 regional independent brokers in the UK, Marshall Wooldridge places premiums of approximately £25 million annually.
"There is a fantastic team here who looks after a very loyal client base," noted Kirk. "There are some great opportunities to grow the business, both in the local commercial insurance market, and by developing our niche schemes and affinity relationships."
The firm is a partner of the English & Wales Cricket Board and Deliciously Yorkshire.
Meanwhile Mike Bruce, chief executive of GRP's broking division, described Marshall Wooldridge as a high-quality broker.
"Having worked with Geoff in the past, I'm glad that we have found a leader of his calibre to work with James to drive the growth of the business both organically and through the acquisition of other quality brokers in the local area," he said.