New brokerage gets third location | Insurance Business UK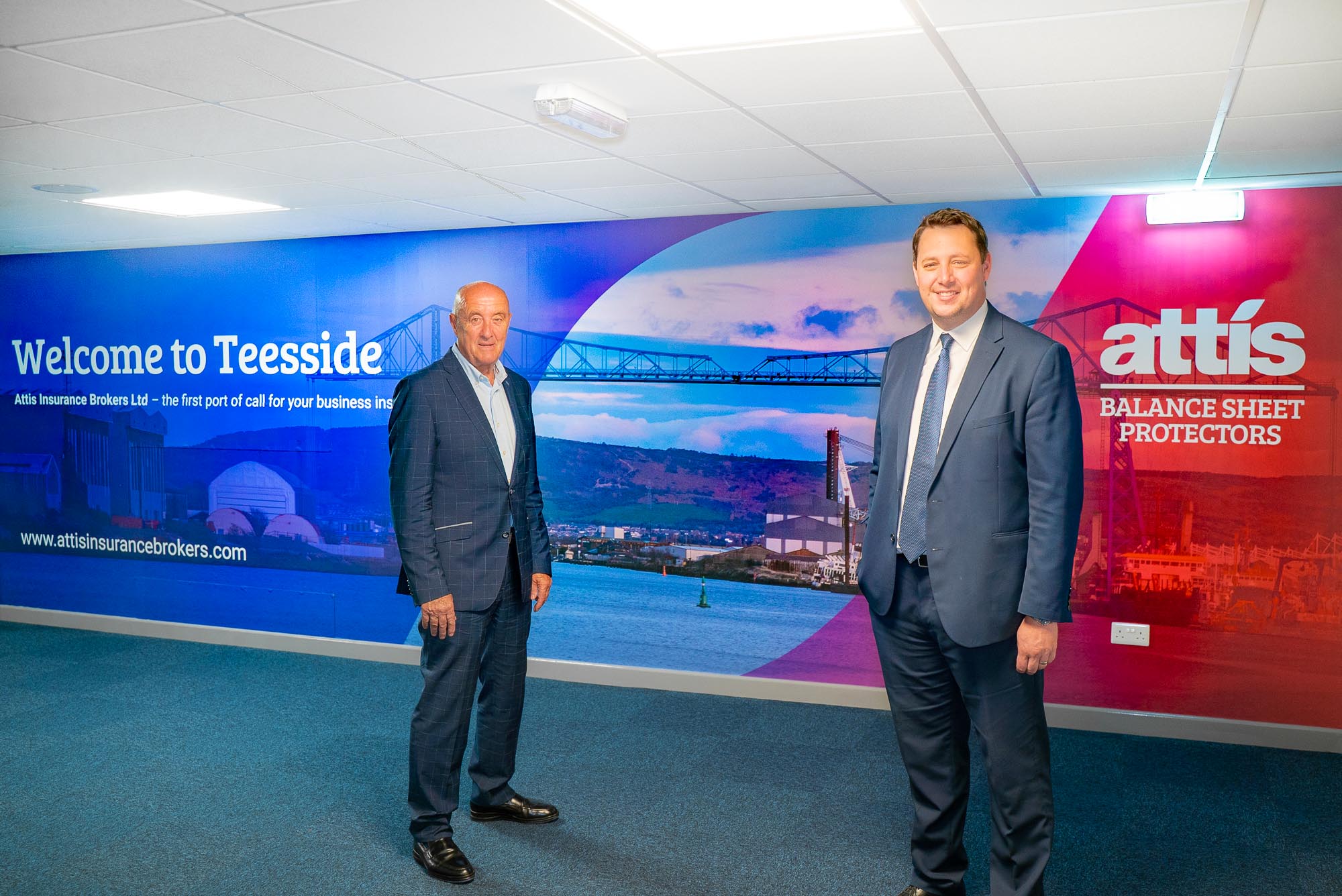 Attis Insurance Brokers came to life just this year, and already the Joe Henderson-backed business has a third office.
"This is a really exciting opportunity as Attis Insurance expands," said Henderson (pictured left), who is joined by Tees Valley Mayor Ben Houchen. "Teesside is on the up and up, and the Port of Middlesbrough is the logical location for our third office.
"We want to quickly become part of a supportive and innovative business community and over the next few months employ at least 10 people in the Middlesbrough office. I know the area and its businesses well and understand that building relationships and providing personal service, even to the largest and most corporate clients, is vital."
Henderson is the name behind Henderson Insurance Brokers, the £100 million brokerage that he set up in 1986 and sold to Aon in 2017. The MBE-awarded industry veteran currently provides financial backing and mentorship to Attis Insurance where he is a minority shareholder. Majority shareholders are the company's principal directors.
The new venture, which was launched in March, also has offices in North Lincolnshire and Leeds.
Meanwhile Mayor Houchen (pictured right) commented: "Attis Insurance is the latest, and much welcome, addition to our strong and growing professional services sector and it won't be the last. I'm delighted they've chosen us for their latest office and recognise the value of our businesses across many sectors."