PIB Group continues expansion – names CEO and chairman for key arms | Insurance Business UK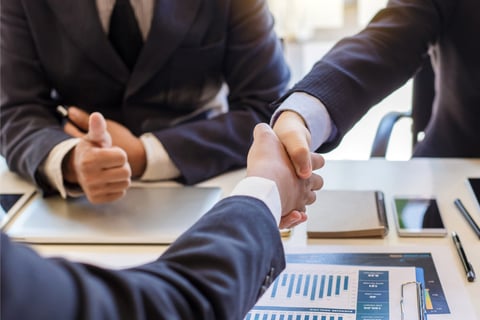 PIB Group Ltd (PIB), a rapidly growing group of insurance advisory businesses, is preparing for its continued expansion in the UK and international markets this year by strengthening its corporate structure and governance.
As part of the PIB leadership team's overhaul, aside from being the chairman of Citynet, Adrian Colosso will become the chairman of PIB's specialty division, known externally as PIB Insurance Brokers – the largest division in the group (with GWP of nearly £500 million) and home to specialist lines brokers supported by in-house claims handling and a risk management division.
Colosso has been acting as non-executive director for PIB since April 2018. In his new role, he will use his vast industry experience to play a major part in managing PIB Insurance Brokers and work closely with CEO Steve Redgwell to continue its growth and development.
Meanwhile, Andrew Walsh will take on the role of CEO for Citynet, focusing on specialty risks among Lloyd's and London Market insurers. He brings a significant amount of industry experience to his new role, having held numerous senior positions in his career spanning over 25 years, all of which he gained while working at Lloyd's and in the London Market.
Read more: PIB Group CEO on culture, M&A and why people come first
PIB has also appointed Tony Powis as a new non-executive director for PIB Employee Benefits, pending regulatory approval.
Powis's financial services career spans over 30 years, having held several senior positions in the UK and global markets, including financial services firms such as Willis Employee Benefits. His proven track record in delivering growth and retention and managing major acquisitions aligns with PIB Employee Benefits' goals to undertake a more global approach facilitated through investment in technology.
Meanwhile, Bernard Mageean will continue leading the specialist MGA known as Q Underwriting and PIB's Schemes & Affinities division as the CEO. He will also take on additional responsibility as chairman for these two areas to ensure leadership continuity until a natural transition arises to act solely as chairman.
Having joined PIB in February 2016, Mageean has a solid background in underwriting and product development – spanning a diverse range of roles from SME to major corporations, company to Lloyd's, UK to multinational and broker to MGA.
Commenting on the changes at the top, PIB CEO Brendan McManus said: "I'm very excited about these executive changes, which reflect our proactive approach to being prepared for the next phase in PIB's future. Their immense experience will support PIB's continued evolution and rapid expansion plans and help to take us to the next level."
In addition to its leadership team overhaul, PIB shared an update on its recent acquisition trail, which has led to an increasing international footprint covering retail, wholesale, reinsurance, and MGAs and markets in Ireland, Germany, Denmark, Poland, Spain, and the Netherlands.
In a recent announcement, PIB confirmed that it had finalised its acquisition in Spain: independent specialist insurance intermediary Cicor Internacional Correduria de Seguros y Reaseguros (Cicor), which has been operating as a (re)insurance broker since 1988 and offers comprehensive insurance solutions to small, medium, and large businesses, as well as trade groups, associations, and individuals.