Plan Insurance selected as preferred partner of electric cab company | Insurance Business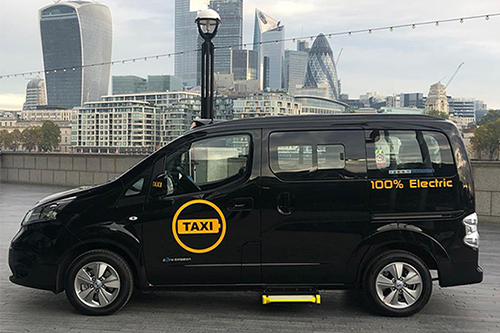 Plan Insurance Brokers has been selected by Dynamo Motor Company as their preferred insurance partner.
The brokerage firm will be providing coverage for Dynamo's recently launched Nissan Dynamo Taxi (pictured). Originally a Nissan production, the project was instead picked up by Dynamo when they purchased 100 of Nissan's original vehicle designs – based on the Nissan e-NV200 – and made a number of modifications.
In a statement, Plan said that it had been working with Dynamo for a number of months in preparation of the new vehicle hitting the roads and ranks of London.
Read more: What is the cost of going electric on UK roads?
"We've got some more exciting projects in the offing that should be able to further assist drivers when making the move over to electric vehicles," said Dan Severin, head of sales & scheme development at Plan. "For many, it's a big step and new ownership models are needed to make the sums work. But, for those prepared to embrace the change, there are great opportunities and we are keen to help where we can."
"The Dynamo Taxi is our solution to pollution," said John Heath, development manager at Dynamo. "It's driver-friendly, emission-free and fully accessible to passengers, and has gone down extremely well with those who have already seen it. We believe that the vehicle will help drivers with all aspects of their journey. Our target is to distribute over 500 Dynamo Taxis in the next 12 months, with that figure hopefully doubling the following year."