Prestige Insurance Holdings purchased by US-based Capital Z | Insurance Business UK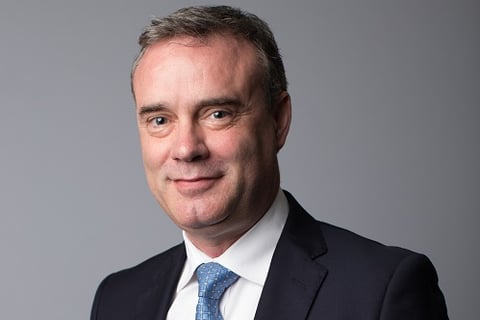 Prestige Insurance Holdings, which owns Northern Ireland's leading insurance broker Abbey Insurance, has completed a deal which sees US global equity firm Capital Z Partners Management take a majority share in the group.
Under the deal, the business will continue under the existing local management team of Trevor Shaw (pictured) as group CEO and Paul Hanna as group chief financial officer, along with a number of other local shareholders.
Company founder George Storey will retire from his position as chairman, but will remain on the board in a non-executive capacity. Phil Bunker, previously managing director of LV Broker, executive director of Churchill, and managing director of NIG, will join the board as non-executive chairman.
"I am delighted to welcome Capital Z as our majority shareholders," CEO Shaw said in a statement. "They are long term partners who bring a great deal of knowledge of our sector, along with funds for acquisitions and growth. This is a very positive move for our staff, customers and insurance suppliers."
Jonathan Kelly, partner at Capital Z, described The Prestige Group as representing a great insurance platform for Capital Z, highlighting the firm's strong distribution, particularly in Northern Ireland, niche underwriting positions in the home and car markets, and the firm's own IT platform.
"We look forward to working with Trevor Shaw and his team to help it fulfil its potential," Kelly said.
Departing chairman Storey said he was "incredibly proud to have built a business over 45 years which has attracted such high-quality investment from an investor which sees its strength and potential."
"I am confident to leave the Group in the hands of a very capable management team and excellent staff," he continued. "I look forward to supporting the new owners in a non-executive role in the future and I wish them every continuing success."
Bunker commented: "I know this business well and have great respect for what George, Trevor, Paul and their teams have accomplished. I am excited by its prospects and look forward to building a close working relationship with the management team and Capital Z."
The Prestige Group provides a wide range of end-to-end insurance services, including insurance broking, underwriting, insurance software development and claims management, through its flagship brands which include Abbey Insurance Brokers, Prestige Underwriting and Cover.Net.
The deal has been approved by both the Financial Conduct Authority and the Central Bank of Ireland. Terms of the deal were not disclosed.