Price Forbes, Bishopsgate Insurance Brokers get new CEOs | Insurance Business UK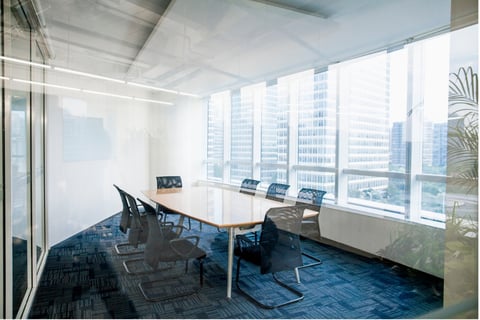 The Ardonagh Group has made a handful of major appointments at its specialty unit, which incorporates independent specialist brokerages Bishopsgate Insurance Brokers Ltd and Price Forbes & Partners Ltd.
First off, Ardonagh Specialty Holdings Ltd chief financial officer Antony Erotocritou now has operations and change oversight in his wider role as Ardonagh Specialty managing director. Erotocritou has been with Ardonagh since 2016.
Meanwhile Price Forbes deputy chief executive Richard Peers, whose industry experience spans more than three decades, has been promoted to CEO of the global wholesale insurance broker. Over at London-based Bishopsgate, tapped to serve in the same capacity is former North American binding division MD Graham Kilby.
Additionally, Greg Ferguson has been appointed as international chief executive of Price Forbes. Jonathan Turnbull, who was Bishopsgate CEO, will become Ardonagh Specialty's corporate development director.
"Since Price Forbes became a founding part of The Ardonagh Group alongside fellow specialist Bishopsgate, both businesses have grown from strength to strength, investing in technology and talent to ensure our clients are best served by truly independent brokers focussed on their individual needs," noted Ardonagh Specialty executive chair and chief executive James Masterton.
"As the world continues to evolve rapidly, the role of the intermediary has never been more important and in this new management team we are incredibly fortunate to be leveraging exceptional talent, specialist expertise, and deep global relationships to successfully lead the strategic direction of both businesses in today's market."
In October, Ardonagh Specialty announced that its Brussels branch had received a formal licence to operate as a Lloyd's broker – allowing Price Forbes and Bishopsgate to continue arranging insurance coverage on behalf of European brokers and their clients.
Masterson added: "As a holding company, Ardonagh Specialty is the platform from which we will execute and direct the investment needed for the next chapter of growth for Price Forbes and Bishopsgate across open market, programmes, and international broking.
"Bolstered with the best talent, technology, and products, we are poised to continue delivering solutions which allow our clients to succeed across a vast array of sectors and regions into 2021 and beyond."
The CEO recently took over from Richard Ward, who now spearheads strategic initiatives across Ardonagh. Aside from specialty, the group's other operations include retail, advisory, and Ardonagh Ireland.