Stubben Edge Group expands capabilities with major deal | Insurance Business UK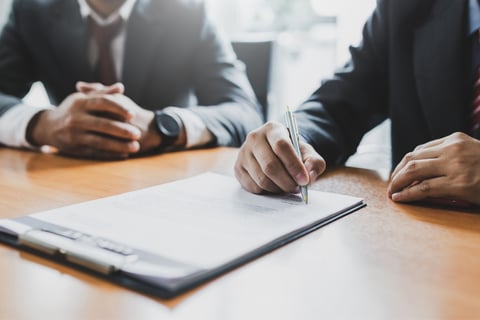 UK insurtech Stubben Edge Group is expanding in London and St. Peter Port, Guernsey, through the acquisition of Genesis Special Risks (GSR) and the incorporation of 1Edge Insurance into the firm.
Both strategic developments are set to expand Stubben Edge's capabilities for immediate financing arrangements and brokers by enhancing its bespoke warranty and offering new cell management.
"We're very excited to combine our strengths with GSR to provide the highest-quality insurance products, and to establish 1Edge to equip brokers and IFAs with a wider selection of entry points into the market," said Chris Kenning, chief executive officer of Stubben Edge Group. "With these developments, we will continue to build strong relationships with clients, tailoring products to their specific needs."
Founded in 2002, GSR is a Lloyd's broker and has a long-standing track record in the provision of bespoke warranties and other insurance products. Both firms have worked together for several years to provide insurance products for Stubben Edge's platform.
Its acquisition of GSR will support Stubben Edge's current growth ambition to have over one million live policies by the end of 2022. The move represents a "melding of a well-respected broking firm with a dynamic fintech company." GSR joins Stubben Edge with its expert team, with Nick Howard, managing director and founder of GSR, at the helm.
"We are very excited to be a part of the onward journey with Stubben Edge, bringing the knowledge and expertise of the team, combined with GSR's broking heritage, into one of the UK's most exciting fintech businesses," Howard said.
Meanwhile, the integration of Guernsey-based 1Edge Insurance offers Stubben Edge's clients' international access and integrated services. 1Edge will also be able to set up captive propositions and offer protected cell management, providing customers with more options in financial risk management.
"1Edge brings the expertise of Stubben Edge Group and the opportunities of insurtech to Guernsey," said Gavin St Pier, non-executive director of 1Edge. "We aspire to be a dynamic player in Guernsey, creating an era of new opportunities for insurance on the island."