Sutcliffe & Co announces new recruit | Insurance Business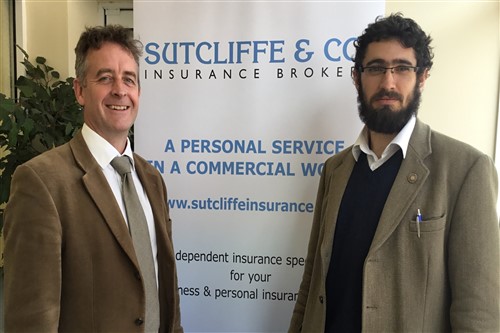 There is a newcomer at Worcestershire-based insurance broker Sutcliffe & Co., as Tom McSweeny joins the team.
McSweeny arrives from
Jelf
in Malvern and joins the company as account handler, describing his arrival as an "exciting time". He went on to say that he is looking forward to the opportunities ahead, considering Sutcliffe & Co. to be a well-respected and renowned insurance broker.
His enthusiasm has been shared by one of his new colleagues. Duncan Sutcliffe, the director of Sutcliffe & Co., outlined his own excitement at McSweeny joining the firm in a statement.
"We are delighted to have snapped Tom up to join our hardworking team," he said. "It is hard to find high calibre candidates such as Tom, who brings a great deal of enthusiasm and ambition. I have no doubt he will provide our current, and future, clients with the excellent service they expect from Sutcliffe & Co."
Related stories:
Kerry London outlines ambitious growth plans