Tie-up to offer free insurance to bicycle buyers | Insurance Business UK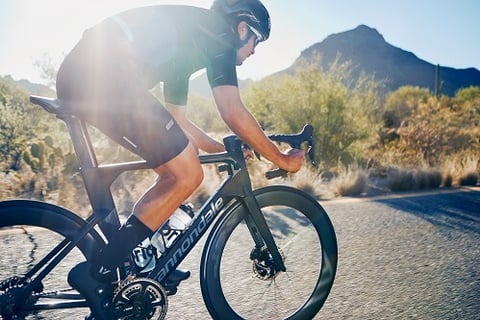 Yellow Jersey is riding a tandem bike with Cycling Sports Group – announcing a partnership that will see the cycling insurance specialist and speciality bicycle supplier offering free insurance to buyers of Cannondale (pictured), Mongoose, or GT bicycles.
The deal applies to Yellow Jersey's policy called "Ultimate," which provides what was described as the highest level of cover. Available through more than 600 retailers, the offer features global coverage against theft, crash, and accidental damage not only for the bike but also for additional equipment.
Ultimate also includes public liability cover and breakdown recovery.
"We're delighted to be working with Cycling Sports Group," said Yellow Jersey managing director Ryan Georgiades. "We're big fans of the brand portfolio and this partnership presents excellent opportunities for all involved – us, them, the retailer, and the customer."
Provided at no cost for three months, the insurance is valid on end-of-season 2018 models and the 2019 range. After the three-month period, bicycle owners will be invited to purchase an annual policy at an exclusive discount (25%).
"Retailers are working in increasingly crowded spaces, so we're really pleased we can help differentiate," commented Cycling Sports Group marketing director Clive Gosling. "We have seen some ride-away insurance policies before but to have such comprehensive cover for three months adds significant value to the sale, as thefts and accidents often happen soon into new bike ownership.
"In addition, Yellow Jersey is offering to beat all retailers' shop insurance renewal quotes by 10% and includes cover for cycle-related activities such as shop rides and demos. We feel this will help our dealers lower their running costs and increase their cover."