Uber loses legal fight over Transport for London insurance rules | Insurance Business UK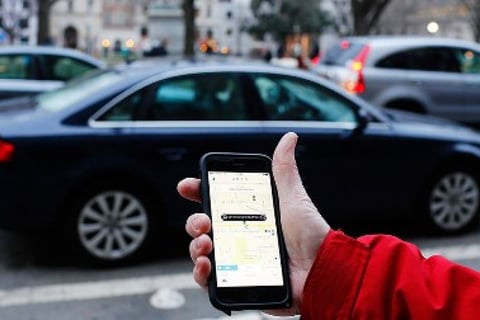 Ride service company Uber has lost the right to take Transport for London (TfL) to court over tougher insurance regulations imposed on its drivers.
Uber said it has been denied permission for a legal review of TfL's requirement that drivers must have commercial insurance policies even if they are using their vehicles for private purposes,
Reuters
reported.
In an earlier report by
Sky News,
Uber warned that part-time drivers could lose about £350 a year due to the new rules on commercial insurance.
The company may have lost its battle over insurance rules, but its legal challenge against other new TfL regulations has moved forward.
Uber has been granted for a judicial review of TfL's rule forcing drivers from non-English countries to pass a written language exam.
A review has also been granted for rules directing Uber to open a 24-hour call centre in London and notify TfL of any changes to its operations.
"We're pleased that the judge has decided this case deserves a hearing,"
The Guardian
quoted Uber London general manager Tom Elvidge as saying.
"TfL's plans threaten the livelihoods of thousands of drivers in London, while also stifling tech companies such as Uber," he added.
A TfL spokesman said the government body looks forward to the resolution of the issues in due course.
"We note that the court has refused permission for judicial review of the principle and standard of English language test, the requirement for hire and reward insurance and the ability for customers to speak to someone by telephone," the spokesman told the
London Evening Standard
.
Related stories:
Uber sues Transport for London over new rules
Uber launches self-driving car test