Zurich UK announces expansion | Insurance Business UK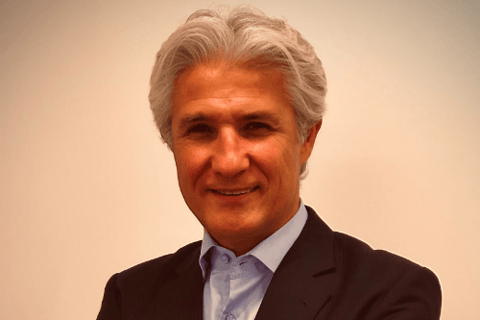 Zurich UK, which has a workforce of around 4,500 people in the country, has forayed into the world of British private healthcare insurance.
Marking its market entry, the insurer rolled out "Zurich LiveWell Diagnostics" – a new group policy. The private medical insurance product is aimed at 'opening up' healthcare coverage for more employers and is available without out-patient limits.
The new offering can also be taken up with no exclusions for pre-existing conditions. It was developed by the accident & health team at Zurich UK, whose goal is to make private healthcare more accessible for organisations.
Features of Zurich LiveWell Diagnostics also include fast-track access to tests like magnetic resonance imaging.
"Timely access to a GP or specialist consultant can be subject to lengthy waiting lists, which have been exacerbated by the pandemic," noted accident & health head Stephane Baj (pictured). "Yet at the same time, we know it's often too expensive for firms to offer full medical plans to employees outside of senior management."
Citing data from NHS England, Zurich UK said more than 1.2 million people were waiting for diagnostics tests and procedures as of the end of March. According to the Commission on the Future of Health and Social Care in England, however, only 11% of the UK population has some form of private medical insurance.
"Our new policy aims to plug the gap between basic healthcare benefits, such as virtual GPs, and more costly full medical plans," said Baj. "It offers an affordable alternative for employers that want to extend private healthcare to employees – from shopfloor workers to delivery drivers – who have not typically enjoyed these benefits before.
"By providing early access to healthcare, it can help firms to improve employee well-being, reduce the number of days lost to sickness, and maintain their productivity."
Designed for businesses with at least 250 insureds, Zurich LiveWell Diagnostics costs between £190 and £310 per employee, or as little as 52p a day on an individual basis. It will provide private access to tests and specialist consultations before patients are referred to the NHS.
"With rates of long-term sickness rising, and hospitals facing a backlog, private medical cover can play a role in fast-tracking access to clinical diagnosis," highlighted Baj.
"At a time when some employers might be forced to cut back on staff benefits, this solution also gives companies an option for cover that could otherwise have been lost altogether. As the pandemic brings a renewed focus on health, investing in private healthcare could pay dividends in attracting and retaining the best talent."