Zurich UK reveals impact of initiative to part-time hiring | Insurance Business UK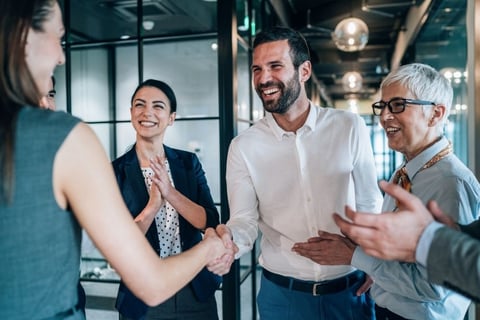 Zurich UK, which believes having caring responsibilities shouldn't be a barrier to career progression, has revealed how its successful flexible working approach is boosting the insurer's hiring of part-time staff.
Based on data published by the insurer today, it appears that there is a growing demand for part-time roles. Of the company's external hires between March 2019 and February 2020, the percentage of part-time recruits stood at 6%; between March 2020 and February 2021, the figure was at 11%.
It was in March 2019 when the insurer started advertising all new vacancies as a potential part-time, job share, or full-time opportunity. Said to be the first business in the UK to advertise jobs in this manner, Zurich also uses gender-neutral language in its job postings.
"Pre-COVID," noted Zurich UK, "12% of external female hires were on a part-time basis. A stark contrast to the 12 months following the first national lockdown when it soared to 22%, suggesting the need for flexibility with many struggling to balance caring and home-schooling responsibilities with work. This is 10 times higher than male counterparts hired on a part-time basis which have remained consistent at just 2%.
"As well as doubling the number of part-time hires overall, Zurich has also seen numbers of applications from both men and women boosted by more than two-thirds since the initiative was launched. This could be attributed to people future-proofing their careers ahead of life changes further down the line."
Meanwhile, citing new data from flexible working consultancy Timewise, Zurich said only 26% of UK job vacancies advertise flexible working options such as remote working, home working, or part-time hours.
"As advocates of flexible working for over a decade, we know that people still want to progress their careers while managing a whole host of other commitments," stated Zurich UK HR director Steve Collinson. "Our approach is about removing barriers for those who need flexibility. We are urging the government to make businesses like ours advertise all roles as being available on a more flexible basis wherever they can."
In the insurer's view, current proposals that would give workers the right to request flexible arrangements from their first day do not address the issue of people being put off applying for jobs that are not advertised as flexible.
"Our part-time jobs initiative means we're able to access a whole new pool of talent," added Collinson. "This is a priority for us in the current climate but also benefits working parents, carers, those with portfolio careers or other interests they want to pursue.
"As the labour market tightens, employers need to rethink their approach to attracting and retaining talent. Workers want a new deal and are no longer prepared to work in outdated and rigid patterns."
Meanwhile Minister for Employment Mims Davies said flexible and hybrid working opens up more employment inclusiveness and progression opportunities to a wider range of talent. The MP went on to offer assurances that the government is committed to ensuring workers can balance their work-life commitments.
"Over the course of the last two years, we have seen an increase in people wanting to work more flexibly, and be able to adapt their work patterns around a variety of other responsibilities," commented Caroline Nokes MP, chair of the Women and Equalities Select Committee.
"I am pleased to see this initiative from Zurich, recognising the impact that the way you advertise roles can have on the number and diversity of applicants. As we build back from the pandemic, it is going to be crucial to find different ways to make sure as many people as possible are playing as full a part in the workplace as they can, and flexibility will be key to that."