Environmental issues at the bottom of business leaders' worries – report | Insurance Business UK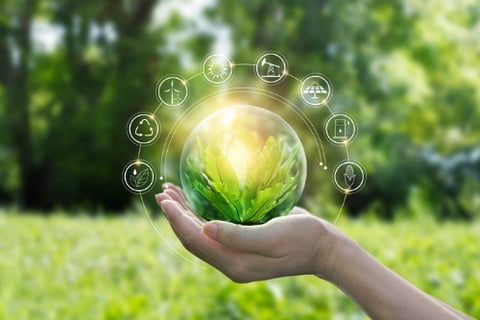 Environmental issues are at the bottom of business leaders' concerns, and set to fall even further next year, according to a new report by specialist insurer Beazley.
The report, Spotlight on Environmental Risks, is part of Beazley's "Risk & Resilience" series, which compares business leaders' attitudes toward different risk categories and assesses perceptions of resilience.
Only 12% of business leaders across 10 industry sectors in the UK and US ranked environmental concerns – including pandemic, climate change, environmental damage, food security and energy transition – as their top risk category in 2021, falling to just 9% looking forward to 2022, according to the study.
Beazley's research indicated that businesses may be focusing much of their effort on the interconnected legal, reputational and regulatory risks of compliance with environmental, social and government reporting rather than actively addressing environmental risk. Eighteen per cent (18%) ranked political and regulatory risks as their top concern in 2021, according to the report.
"The discussions and announcements at the recent COP26 summit demonstrate the increasing stakeholder, governmental and regulatory pressure that businesses now face to align their operational practices to the fast-changing environmental agenda," said Chris Illman, head of responsible business at Beazley. "Failure to do this will result in increased legal, reputational and regulatory risks. So, it is surprising and concerning that our research reveals that environmental risks ranked so low on business leaders' list of concerns."
Illman said that environmental risk mitigation presented a significant challenge to insurers.
"The complexity and interconnectivity of the risks have the potential to generate claims that straddle traditional areas – from pollution and environmental damage through to new areas of risk like greenwashing and reputation damage," he said. "But they also represent an opportunity for specialty insurers like Beazley to work with clients to go beyond pure risk transfer to improve management and mitigation of risks to minimise the likelihood of a loss event."