Where are we with home-sharing coverage? | Insurance Business UK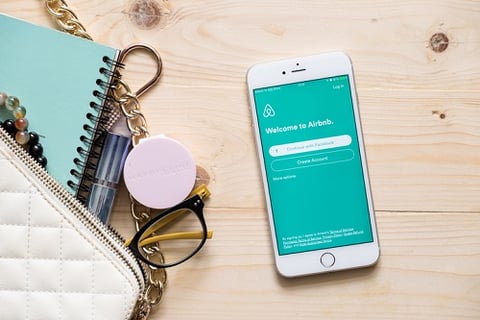 Home-sharing has fast become big business. In London alone, reports suggest that Airbnb may have crossed the one-millionth booking mark, and, according to insurer CoverBuilder, there were more than 81,000 UK properties listed on Airbnb for let at a glance last year.
But despite the popularity of home-sharing platforms such as Airbnb, Wimdu and Spareroom, which allow homeowners to rent all or part of their property, insurance solutions have been slow to market.

Search and compare insurance product listings for Tenants from specialty market providers here
Insurance Business spoke to Rob Rushton, head of CoverBuilder, following the launch of its new home-hosting policy, about the challenges in insuring home-sharers, and why the industry has been slow to adapt.
What are the main risks that home-sharers face when letting out their properties via home-sharing platforms?
No matter how robust the vetting and sign up process is for home-sharing websites, as a host you are still allowing strangers unsupervised access to your home and your personal possessions. As a result, you are placing trust in strangers to be respectful of your home and possessions and use your home in accordance with the terms of the letting contract. The risks generally come from guests abusing this trust and causing damage and disturbance to your own and surrounding properties. There are plenty of horror stories of hosts returning to a scene of destruction when an unauthorised party has been held in their home. This can lead to disturbance notices from neighbours, claims of damage to their property and the likelihood of poor neighbourly relations from that point on.
Other risks hosts face come from not making their insurer aware that they are sharing their property with paying guests. Claims for damage and theft will likely be declined as the activity is not [generally] covered under a standard home insurance policy. If a guest injures themselves, you also open yourself up to a potential claim for compensation which also would not be covered in a residential home insurance policy, due to the hosting activity not being covered.
Coverbuilder's own research suggests that a high proportion of those sharing their properties assume that they are covered under their standard home insurance policy – what's driving this misconception?
I think there is a general lack of appreciation that hosting guests at your home is essentially a commercial activity, and so will require a specialist cover that is able to accommodate this.
In much the same way as many people who run small businesses from home don't realise that this could impact their home insurance, making money from your property changes the risk for your insurer.
There is the additional issue of many people simply not having a full understanding of home insurance and how it works. With the prevalence of price comparison websites and such emphasis placed upon how much money you are spending, it has become far too tempting to simply look for the cheapest policy without reading the full policy terms. It's easy to see then how this complacent attitude can lead to incorrect assumptions as to what activities are and aren't covered.
Why has there been a lack of specific cover options for home-sharers in the market so far?
Home-sharing, while significantly successful, is still in its infancy and, as such, there has been an element of 'let's see how this develops' to see where the opportunities and gaps in cover appear. The insurance sector has also found it hard to place which category home-sharing hosts actually fall into. It's not a traditional residential home risk, but neither is it a true landlord risk that requires commercial buy-to-let cover. It has therefore required the development of a completely new home hosting product that is able to bridge the gap between these two types of insurance.
The policy we have recently launched is specifically designed to take the burden off the existing home insurance, by covering the insurance and liability for damage, theft and legal claims specifically related to the guest hosting.
Related stories:
Host insurance product launches
Pressure to drive down costs pushing insurers to look at claims