Marsh invests in Bought By Many | Insurance Business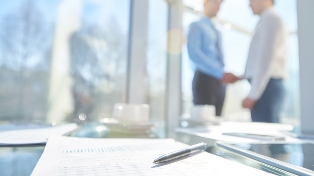 Another day, another financing round in the world of insurance technology start-ups.
This time it's British firm Bought By Many sharing details of its latest funding round, which saw insurance broking giant Marsh investing in the peer-to-peer insurtech. Commerzbank's corporate venture capital arm CommerzVentures led the Series B funding.
Worth £15 million, the fresh investment follows Bought By Many's £7.5 million Series A funding in October 2016. The new round also featured existing backers such as the likes of Crispin Odey and Evelyn Bourke, Munich Re/HSB Ventures, and Octopus Ventures.
"We're growing at speed and this latest funding round will support the development of new insurance products and technology," noted Bought By Many chief executive Steven Mendel. "I was delighted by the response to our fundraising, and I look forward to working with CommerzVentures and Marsh. And it is gratifying that so many existing investors continue to believe in our vision and have decided to follow on."
To support Bought By Many further, CommerzVentures senior investment manager Paul Morgenthaler is joining the insurtech's board. He noted: "In Bought By Many, we see a company pushing the boundaries of traditional insurance. Redefining products and processes entirely from a customer perspective, Bought By Many has built a very fast-growing, enthusiastic membership base.
"We are thrilled to be part of Bought By Many's journey, as it replicates its success story in international markets and with new product lines."
With more than 500,000 members and 90 employees across sites in London and Haywards Heath, Bought By Many posted £20 million in premium income for the financial year ending March 31. It is looking to launch in new territories with the help of the funding.
"Marsh's digital strategy includes collaborating with insurtech firms that open new distribution channels and create innovative insurance solutions for clients," said John Drzik, president of global risk & digital at Marsh. "Bought By Many has a unique business model to serve and grow in the small commercial and consumer segments, and we look forward to working with them."
The insurtech uses a group buying model to negotiate deals and discounts with established insurers for people with specific insurance needs. In 2017 Bought By Many rolled out its own unique products, and earlier this year it announced the arrival of Virgin Radio co-founder and former chief executive John Pearson to serve as chairman.
Related stories:
Insurtech Bought By Many brings in former chief exec of Virgin Radio
Bought by Many aims to grab the markets the big boys miss