Zurich backs Pluto to shake-up travel insurance market | Insurance Business UK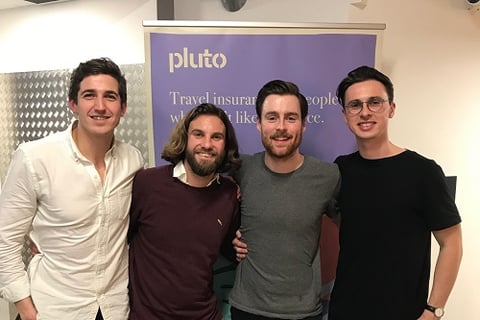 How's this for a unique marketing approach – insurance "for people who don't like insurance."
That is what is being offered by London-based travel start-up Pluto – an innovative firm that aims to challenge the market and decrease the number of millennials travelling without protection, which is estimated at around 60%, by offering mobile-focused cover.
The firm has received strong backing from insurance giant Zurich, which will provide both claims management expertise and underwriting capacity. It aims to provide an insurance quote in just 60 seconds – or three minutes when a customer builds their own policy – and allows insureds to manage their policies via Facebook Messenger for instant responses when they need to make a claim.
According to Pluto co-founder and CEO Alex Rainey, the idea was to put forward a solution that would make insurance jargon and hassle-free.
"Travel insurance is often far too complex and the result is that people don't know what they're buying and therefore don't buy," he said. "This means young people are taking on huge unnecessary risk and is exactly why we started Pluto - to make it easier to understand.
"Good travel insurance doesn't have to be expensive either. But you need to make sure you understand what it covers and what it doesn't. Don't just compare on price!
"Customers we've already spoken to absolutely love building their own policy and understanding it more, they find it hugely empowering."
Meanwhile Mark Budd, head of innovation at Zurich, explained that the firm was eager to get involved and that insurance needs to keep up with a generation that has grown up with the latest technological advancements.
"Zurich's partnership with Pluto is extremely exciting and hugely promising as it's the passion and genuine commitment to challenging the status quo makes this offering stand out," he said. "We look forward to working with Pluto to see how we can develop this solution as our customers' needs continue to evolve."