Ex-agent masquerading as 'Lord Voldermort' loses court appeal | Insurance Business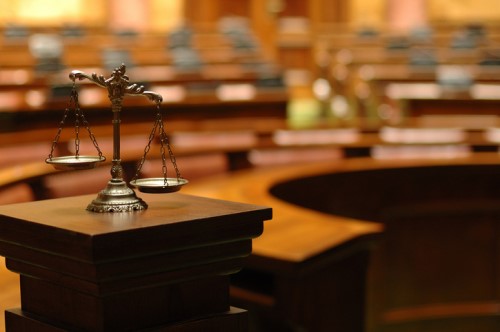 A former insurance agent in Singapore, who used the codename 'Lord Voldermort' to threaten 33 of his ex-clients and their neighbours, has lost his court appeal against his 29-month jail sentence.
Ye Lin Myint, a Singapore permanent resident of Burmese descent, used a misspelling of the infamous Harry Potter villain's name to send threatening emails and letters to clients who rejected his business or refused to renew their policies with him.
"I know all about your personal details. I know where you live, I know where you work," one of the emails said.
In some instances, he also used the alias 'Bruce Banner,' the alter-ego of comics character The Incredible Hulk.
On July 19, the Singapore High Court turned down Ye's appeal against his sentence of two years and five months, Today reported. He earlier pleaded guilty to five counts of aggravated criminal intimidation and another eight counts of harassment. The sentence also took into consideration 30 counts of similar offences.
Ye, who was a former insurance agent with Prudential, was arrested after police identified him through DNA in the saliva he used to stick the stamps to the envelopes.
In his decision, Chief Justice Sundaresh Menon said that the jail sentence was, in his opinion, "on the low side." He also cited Ye's attempt to maximise his anonymity as an aggravating factor.
Ye's lawyer Foo Cheow Ming sought a reduced sentence, arguing that the accused did not intend to spread fear to the general public, and was instead trying to get even with people he believes had offended him.
Menon responded that given the number of people Ye threatened, it was "perfectly foreseeable" for the public to be alarmed.
Foo also argued that due Ye leaving his DNA on the envelopes "immediately defeated anonymity."
However, Menon responded that "ineptitude is not a mitigating factor."
In another attempt to get a lighter sentence for his client, Foo said that Ye suffered from undiagnosed depression during the time he committed the offences in 2017, which later developed into major depression the following year.
In dismissing the appeal, Menon cited a psychiatric assessment that concluded that Ye's condition was mild and had no contributory link to the offences. He also added that it was beyond doubt that Ye was after monetary gain at the expense of the victims.