Firms in a rush to get a slice of the Singapore digital banking pie | Insurance Business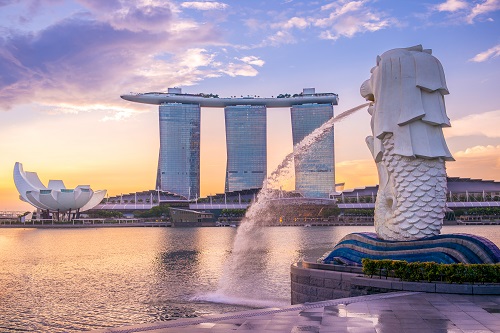 Numerous companies, including technology and insurance heavyweights, are reportedly looking to form consortiums in order to obtain digital banking licences in Singapore.
These firms include Ping An, Great Eastern, Grab, Standard Chartered, and around three dozen others, according to a report by Reuters. The requirements are more stringent than those in other markets such as Hong Kong, forcing companies to look for partners. Among the conditions are SG$1.5 billion in paid-up capital for retail banks, and the consortium must be led by a Singaporean entity.
According to the report, to obtain a licence, companies must combine banking expertise, consumer-facing technology capabilities, and large reserves of cash.
However, if a group manages to get a licence, it will open up a lot of opportunities in the Southeast Asian region's financial hub, such as lower costs of doing business and the ability to offer services different to those offered by incumbent banks.
Read more: Driving financial inclusion with digital technology
The Monetary Authority of Singapore (MAS) will issue up to two licences for retail digital banks and three for wholesale banks, which mostly cater to small and medium businesses.
"Even today, SMEs have great difficulty getting working capital finances because the kinds of credit evaluation and collateral that need to be committed don't work for them, but for bigger corporations," Shailesh Naik, CEO of fintech firm MatchMove, told Reuters. The company is looking to join a consortium to bid for a licence.
With crossover between the various financial services and technology becoming much more common in recent years, it's very likely that this development, which the report described as Singapore's largest liberalisation of its banking sector in two decades, will have its effects felt in the insurance sector soon.