Great Eastern posts 36% profit growth for 2019 | Insurance Business Asia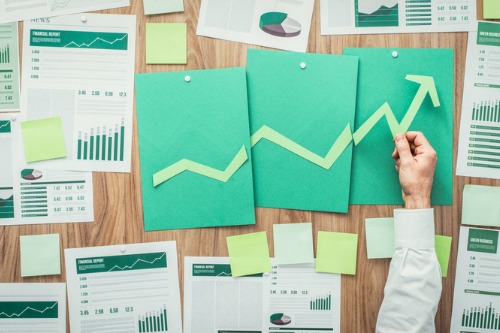 Great Eastern Holdings has announced its fourth quarter and full-year financial results, bannered by a 36% increase in profit for 2019, at SG$1.0 billion.
For the fourth quarter of 2019, profit attributable to shareholders grew by 110% year-on-year, from SG$136.9 million to SG$287.10 million, according to a statement by Great Eastern. The company attributed the increase in profit for the quarter and for the year to higher valuation of its investments due to favourable financial market conditions.
Meanwhile, the insurer's total weighted new sales (TWNS) grew by 19% in the fourth quarter, driven by its Singapore and Malaysia businesses. For the entire year, the TWNS was at 1% year-on-year growth. The group's new business embedded value (NBEV) grew by 31% year-on-year in the fourth quarter. On a full year basis, NBEV grew by 15%, which the company credited to the successful execution of its distribution and product strategies.
Great Eastern also announced that the capital adequacy ratios of its insurance subsidiaries in both Singapore and Malaysia remain strong and well above their respective minimum regulatory levels.
"We made dynamic shifts in 2019 by driving more innovation in our services and products," said Great Eastern CEO Khor Hock Seng. "We transformed our agency channel and raised the bar on customer experience by empowering our financial representatives with a suite of digital agency tools under the Great Digital Advantage platform. This platform has enabled our financial representatives to achieve more multi-product sales and better manage their relationship with their customers.
"To enhance customer experience, we continued to expand the use of robotics process automation regionally across the group towards straight through processing of insurance transactions. In Singapore, we delivered market-first insurance solutions to meet customer needs, such as GREAT Family Care, a critical illness term plan that protects three generations within a single policy."
Khor also credited the insurer's various partners, such as OCBC Bank, Axiata Digital Capital in Malaysia and Indonesia, and Singtel in Singapore.
"Moving ahead, we will continue to strengthen our business model and build a resilient and sustainable business for the long term," he said.
Great Eastern announces support for customers affected by COVID-19
Great Eastern also announced that it has set aside SG$1 million to support its customers in Singapore against the threat of the novel coronavirus (COVID-19). From February 14 until the year ends, Great Eastern customers and/or their immediate family members who are hospitalised due to COVID-19, will receive a cash benefit of SG$200 per day of hospitalisation, up to a maximum of 60 days. In the unfortunate event that death occurs, a SG$20,000 lump sum will be paid out.
Customers that purchased travel insurance policies from February 06 to June 30 can also pick up a full premium refund in case they cancel their travel plans.
"With our support package, we want to give our customers peace of mind when they seek medical treatment, so that they can focus on recovery with less worry, in the event the unforeseen occurs," said Khor.