Great Eastern, Samsung partner to promote health through wearable tech | Insurance Business Asia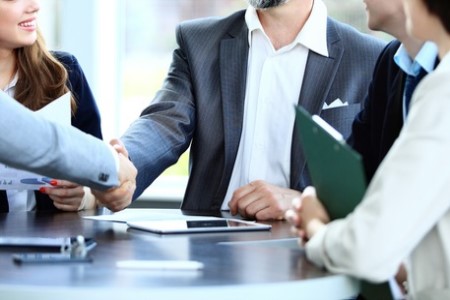 Great Eastern Insurance and Samsung have signed a memorandum of understanding to promote wearable technology to manage the health and wellness of Singaporean customers.
The partnership will bring together a global electronics giant and a major insurer in the region and harness their respective capabilities in creating programs for health and wellness, as well as various home and Internet of Things (IoT) applications. It will also work to improve the respective rewards and benefits programs of both companies.
"We are delighted to partner Samsung to deliver a strong digital proposition in health and wellness to our customers," said Great Eastern CEO Khor Hock Seng. "This is an integral part of our digital transformation to bring access and benefits around to the everyday lives of our customers."
Great Eastern's wellness platform GetGreat has already been integrated with the Samsung Health App and a Singapore-wide walking campaign will launch in August to promote physical activity. Other sports activities will also be offered, such as football with professional player Irfan Fandi and boxing training with presenter and fitness enthusiast Victoria Cheng.
"Samsung is always exploring opportunities to elevate the lifestyles of our consumers, and Great Eastern's desire to encourage Singaporeans to live well makes them the ideal partner for us," said Lee Jui Siang, president of Samsung Electronics Singapore. "We are excited to collaborate with Great Eastern to showcase how technology can transform the traditional role of insurance services."
Related stories:
Singapore lagging behind in fintech but expected to catch up
Great Eastern first quarter profit surges 68%
Great Eastern must come up with a comeback plan