Hong Kong insurance market remains attractive to mainland consumers | Insurance Business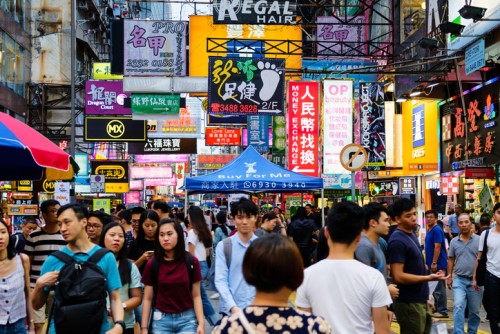 Despite previous measures from Beijing to discourage mainland citizens from purchasing insurance products in Hong Kong leading to a drop in premiums, it still remains attractive to mainland consumers with the number of policyholders actually rising.
Data from the Hong Kong Insurance Authority showed that new business premiums from mainland clients reached HK$11.8 billion (US$1.50 billion) in the first quarter of 2018. This was down 37% year-on-year, due to decline in endowment and life insurance products, which usually have large premiums, according to a Reuters report.
However, agents say that more people from the mainland are buying insurance in Hong Kong.
"The average policy size has got smaller but our client base has grown much larger," Sheria Li, a manager at a Hong Kong-based insurer, told Reuters. Li said that total commissions have grown by up to 50% in a year.
"More people on the mainland are only just starting to be aware of Hong Kong insurance," she added. "The market potential is huge."
Hong Kong has traditionally been seen as a refuge whenever a crisis hits the mainland, such as when Beijing restricts capital flows or is rocked by food or health scandals.
According to agents, Hong Kong insurance products have more comprehensive and higher protection for health issues compared to mainland counterparts. Also, insurance savings products denominated in Hong Kong or US dollars are perceived as attractive tools to hedge against the falling value of the yuan.
In 2016, the yuan's value fell by around 7%, which led to mainlanders purchasing a record HK$72.7 billion worth of Hong Kong-issued life insurance policies, doubling the 2015 total. Many customers circumvented the annual cross-border transfer limit of US$50,000 by using UnionPay cards to purchase large insurance policies. Authorities later cracked down on that loophole, and UnionPay disallowed the use of its debit and credit cards to purchase insurance in Hong Kong.
Furthermore, Hong Kong-issued insurance policies are not protected by mainland Chinese law. This makes it a legal grey area for mainlanders, who have to travel to Hong Kong to sign the insurance contracts.
Related stories:
New insurance watchdog to focus on cross-border regulation
New HK insurance regulator downplays Beijing's insurance purchase restrictions
Investors turning to Hong Kong insurance to escape devalued yuan