Ping An puts forward AI to solve insurance issues on major bridge | Insurance Business Asia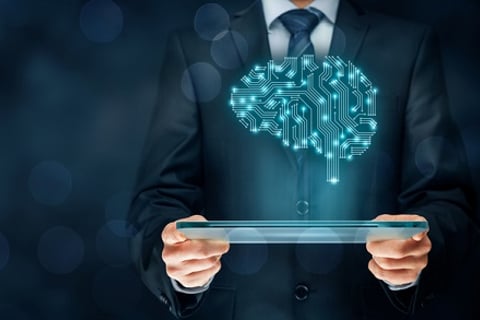 Chinese insurer Ping An has raised artificial intelligence technology as a possible solution to the conundrum posed by the Hong Kong-Zhuhai-Macau Bridge, which passes three jurisdictions and requires drivers passing to have three insurance policies.
According to Ping An, AI can mitigate most of the problems encountered by motorists and insurers due to the "one bridge, three policies" situation of the bridge, which spans parts of Hong Kong, Macau, and mainland China and forms an integral part of the Greater Bay Area.
Read more: Hong Kong insurance sector to benefit from Greater Bay Area plan
"As per the laws of Hong Kong, Macau and mainland China, it is mandatory for all drivers to buy third party motor insurance so that they provide compensation in case of an accident that causes an injury or fatality," Bernard Chan, president of Asia Financial Holdings and convenor of Hong Kong's Executive Council, told the South China Morning Post. "And since the compensation amounts vary between the three markets and policies have to be bought individually for these jurisdictions, there is no 'one bridge, one policy' solution."
Data from Hong Kong's Insurance Authority showed that all drivers in its jurisdiction must have third party motor insurance cover of HK$100 million (US$12.74 million). In mainland China, the cover requirement is RMB122,000 (US$18,172). Meanwhile, in Macau, the cover varies depending on vehicle type, but the minimum is MOP1.5 million (US$185,524).
According to Chan, the huge gap in the mandatory insurance amounts makes it impossible for the three governments to unify their requirements in the short term. This will make it difficult and expensive for people who work and live in different territories of the Greater Bay Area, as they will have to buy multiple motor and medical insurance policies.
As Beijing wants to continue developing the Greater Bay Area as a regional economic hub, Ping An has proposed a solution to the insurance issues plaguing the bridge.
"Many people think of AI for its use in facial or voice recognition, but these are just basic applications of the technology," said Jessica Tan Sin-yin, co-chief executive of Ping An Insurance (Group). "We now use AI to assess claims and handle more complicated insurance administration."
Tan said that in a manual system, handling the multiple policies involved in a car accident needed a lot of paperwork and back-and-forth communication between different insurers, working out policy cover, evidence of damage, and liability. Using AI to automate the process will greatly simplify and accelerate matters, she said.
Ping An's new insurance claims system allows motorists to take photos of the accident damage and send it to the insurer, where its AI-powered system will assess the damage, suggest compensation, and even detect fraudulent activity.
According to Tan, the insurer has the technology to support cross-border insurance needs that are critical to the Greater Bay Area's continued growth, and all that is needed for it to go live is regulatory approval.