Political risk and terrorism on the rise as volatility worsens - Aon | Insurance Business Asia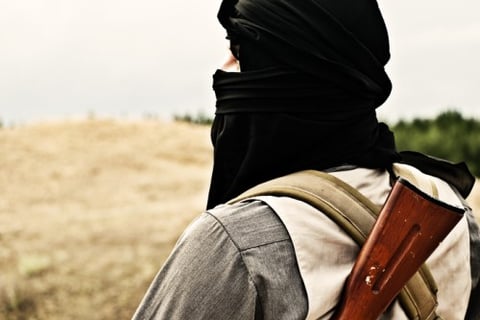 Islamic State (IS) is a continuing threat to Southeast Asia, while several global conflict zones serve as incubators for terrorism in the region, according to the 2018 Risk Maps for Political Risk, Terrorism and Political Violence by Aon.
According to the study, despite the lack of a large-scale IS attack in Southeast Asia in 2017, the jihadist movement and its allies are a sustained threat in the region. Singapore has been identified as a prime target, and IS has released several propaganda pieces encouraging attacks on the Lion City.
Aon's country risk level for Singapore remains "low", a year after it was raised from "negligible". No terrorist attacks have been recorded in Singapore over the past 12 months, but the score reflects several arrests of alleged extremists and foiled terror plots in recent years.
The Singaporean government has taken steps to counter terrorism, including the recent passing of amendments to the Public Order Bill and the new Infrastructure Protection Act, which aims to reduce the effectiveness of any potential terrorist attack.
Meanwhile, in the Philippines, the threat remains "high" in 2018, after it was raised from "medium" one year ago. This comes after extremists professing allegiance to IS seized the southern city of Marawi, resulting in a five-month-long battle with the Philippine military. Martial law was introduced in the entire southern region of Mindanao in response. According to Aon's report, there are signs of IS-linked factions regrouping in southern Philippines, where they are building capability to mount attacks against other Southeast Asian targets.
"In 2018 we expect a continued increase in terrorist activity within Asia," commented Daniel Bould, Asia regional director for crisis management at Aon. "Recently we have seen IS producing more directed and relevant propaganda content aimed at Asia-based militants and affiliates. Their messages aim to inspire and motivate individuals to mount attacks using crude and improvised weapons. The shift in modus operandi towards lone wolf attacks utilising everyday objects highlights an evolving peril that organisations must address. The property damage sustained in such an attack is historically minor while the effect on operations and business interruption may well be substantial."
Aon also noted the shifting balance of global power towards Asia. It observed that Asian countries' trade relationships have been moving away from the US and towards China, due to its rapid economic development and trade dominance. Asia's exports to the US declined from 23% in 2000 to around 12% in recent years, while the volume of exports to China has reached 23%. The tensions between the US and China have raised fears of a full-blown trade war, which could upset the growth of Asian markets, with Singapore, Malaysia, and South Korea the most exposed.
The report concluded that due to the healthy global macroeconomic environment, Asia's overall prospects remain mostly positive in 2018, with regional export value growth estimated at 5-10% for the year.
Related stories: