Weekend Update: Report signals new business opp for brokers | Insurance Business Australia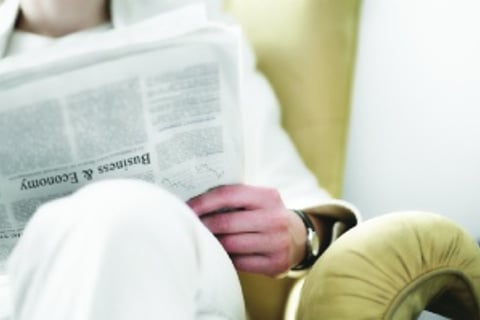 Making news this week, a report reveals new business opportunity for brokers; an insurer takes legal aim at Volkswagen over the share price plummet and credit insurance claims skyrocket.
Brokers should set sights on SME businesses
with many remaining underinsured in key risk areas.
The
Vero
2016 SME Insurance Index has found that 80 per cent of business owners who claimed to be knowledgeable about their business insurance believe they don't have business interruption cover.
"I think the overwhelming statistics that come from the Index show that the SMEs are confused,"
Suncorp
national manager – commercial intermediaries
Anthony Pagano
told
Insurance Business
.
"When people are confused, they are looking for someone to simplify things. How you simplify things is getting back to basics. Getting back to basics is explaining in very simple language what is business interruption."
Allianz is looking to sue Volkswagen
over the sharp drop in the car company's share price, following the emissions scandal last year.
Allianz
Global Investors holds a stake in Volkswagen, meaning losses as a result of the share price plummet could sit at around US$9.5m.
"As asset manager it is our fiduciary obligation to evaluate potential claims against capital market participants and, if necessary, follow through in the best interest of our investors," Allianz said in a statement released to CNBC.
"A potential compensation would be for the benefit of the funds."
Finally,
Credit insurance claims skyrocketed in February
, according to figures released this week by the National Credit Insurance.
Total claim value hit its highest since the height of the GFC at $10,021,956, with major insolvencies nation-wide to blame.
"There has definitely been a major increase in the trade credit risk aspect over the past quarter, resulting in the highest level of claims received in a month by
NCI
for seven years," NIC managing director Kirk Cheesman said.
"It is a timely reminder why trade credit insurance gives comfort and assists businesses in protecting themselves against bad debts."