The Year Ahead | Insurance Business Australia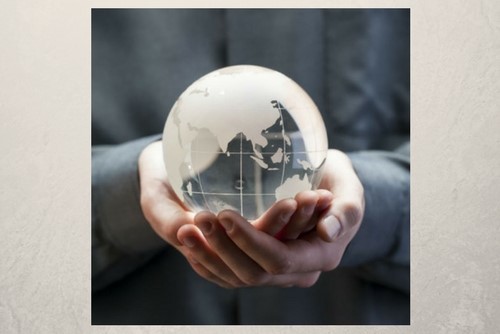 With indications that the soft market is finally starting to turn, what's ahead for general insurance in Australia in 2018? Seven industry leaders share their insights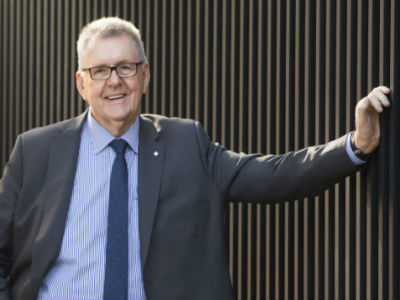 ROBERT KELLY
Co-founder, managing director and CEO
STEADFAST
In August,
Steadfast
announced its fourth consecutive year of growth, recording an increase in net profit after tax of 10% in FY17. Its GWP hit record levels, with $5bn placed by Steadfast network brokers during the year, representing a 9.8% increase on FY2016. Meanwhile, Steadfast Direct saw a 115% boost to its GWP numbers, when compared to last year.
Talking to
Insurance Business
,
Robert Kelly
mentions the major international deal Steadfast announced in June as another highlight.
"We took a non-controlling interest in unisonSteadfast, which expands our international footprint into 130 countries and 200 broking operations," he says. So, what does Kelly expect for the insurance space next year?
"I think 2018 is going to be a stabilising year in the industry because of the recognition that prices have to go up," he says.
"I think the thing for 2018 we'll be watching is to see what impact profitability has on underwriting flexibility." Kelly discusses the need for greater awareness of the cyber threat.
"I think there's no doubt that the lack of understanding of cyber and its impact on the world is grossly underestimated and grossly misunderstood by the small to medium enterprise clients, which make up the vast majority certainly of our client base," he says.
Kelly is hopeful that when the new mandatory data breach notification regime comes into effect shortly, it will heighten concern about the cyber threat within the wider community as businesses begin to understand the level and frequency of cyberattacks.
"I think that some of the larger financial institutions may absolutely scare the pants off people when they see how [those institutions] actually are being cyberattacked," he says.
Kelly also talks about the need to work towards more efficiency in handling data.
"I'm seeing the whole industry is looking at how it can move data and how it can read and how it can get data to the consumer," he explains.
"I'm convinced that if we could band together to move data more effectively, then we could reduce the cost of doing business, because a lot of the data that we've got now is manually handled and manually put together … We can reduce costs by not having people with their hands on that."
Kelly remembers when motor insurers moved from paper claim forms to telephone notification in their efforts to expedite claims.
"The more we can start to get data to work for us without people touching and fetching it, the better off we'll be in 2018"
"There was an uproar in the industry, where people said it wouldn't work," he recalls. "And now I can tell you, at any broker forum that I run, if I was to say, 'We're going to go back to paper claim forms', there would be an uproar.
"I think the more we can start to get data to work for us without people touching and fetching it, the better off we'll be in 2018."
And as for trends he'll be watching next year, Kelly says: "I believe that we're always in a transitional time. You can't look at the way we've done business and keep saying that'll endure for another 20 years. We have to continue looking at what is motivating people to buy and how they are buying, and on what basis do they seek and get information and use information.
"That's probably what I think we must do as an advice-based intermediary network, is to actually be well aware of how people wish to buy the products that we give advice on. We have to be there with them and we have to be ahead of the game …"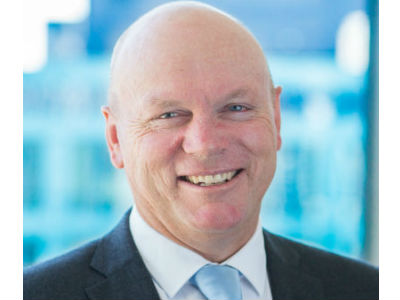 DAVID KEARNEY
Chief executive partner
WOTTON + KEARNEY (W+K)
Last year,
David Kearney
talked to Insurance Business about the significance of diversity and inclusion as an industry issue.
"I'm pleased to see how the industry has embraced the topic by supporting the Lloyd's Dive In Festival, and delighted that W+K could assist in sponsoring the first-ever Melbourne event in conjunction with SURA and Liberty International Underwriters, where we aimed to raise awareness about unconscious bias in insurance through an afternoon of interactive workshops and keynote speakers," he says.
This year, W+K celebrated its 15th anniversary as a law firm singularly focused on insurance.
"In the last 12 months, we have had two significant developments in recognition that insurers, brokers and their customers are not confined by national borders," he says.
The first is the establishment of Legalign, a global alliance of best-in-region insurance law firms that includes W+K, Wilson Elser (US), DAC Beachcroft (UK and other territories), and BLD Bach Langheid Dallmayr (Germany and connected into Europe).
The second, he adds, is W+K's move from a national four-office presence to a regional sixoffice presence, with the opening of offices in Auckland and Wellington.
"With the increasing number of global issues flowing from cybercrime, securities class actions, product recalls, concussion in sport, and autonomous vehicles (just to name a few), I'm looking forward to utilising the breadth of our new alliance and now regional presence to deliver high-quality solutions to the insurance industry and their customers doing business in our region," Kearney says.
In 2018, W+K will increasingly focus on thought leadership.
"We aim to share with the insurance market – including the broker market – trends we are witnessing from the claims resolution coalface and how those trends impact on future exposures," Kearney explains. "Two examples of that are the rapid changes we are witnessing in the world of financial services through fintech advances, and the increasing exposure of employers across all industries to employment practices claims."
Discussion moves to the greatest legal and regulatory challenges for the industry in 2018.
"With the pace of change we are experiencing, there are a number of challenges coming thick and fast," Kearney says. "Some of the more obvious are the challenges around regulating autonomous vehicles as they move from theory to reality, the regulation of drones as the property market better understands their true potential, and legal and regulatory challenges from the increased use of artificial intelligence. As to the latter, it will be important that regulation does not act as an inhibitor of innovation."
Asked if there's a legal or regulatory issue on which he thinks the industry should be working with other stakeholders to find a solution, Kearney cites what he describes as the "perfect storm" in the class action space, created by the rise of litigation funders, the plaintiff law firm business model, and a "class friendly" legal environment.
"Such a solution must maintain access to justice for aggrieved plaintiffs but not put at risk the ability of corporates to transfer risk in a way which is conducive to assisting a growing, thriving economy," he says.
Talking trends that W+K will pay particular attention to, Kearney says there are two horizon themes the firm will be watching closely.
"The first is emerging technologies and the implications for insurance coverage and claims in areas such as medical malpractice, cyber breaches involving the internet of things, and autonomous vehicles," he says. "The second is insurtech and the way it is likely to disrupt the insurance market if the major players can't find a way to implement solutions that can interact with all of their existing stored data and legacy systems."
Kearney, like many of his industry colleagues, believes the pace of change in the industry is only likely to increase.
"However, with change comes opportunity and W+K looks forward to working with the industry to effect positive change in a way that benefits insurance industry participants and their customers."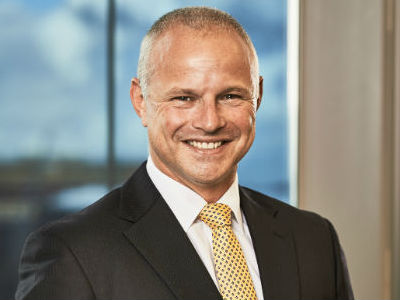 RICHARD FELEDY
Deputy managing director
ALLIANZ AUSTRALIA
Allianz
Australia this year took out both
ANZIIF
's and AB+F's General Insurance Company of the Year awards, as well as Insurance Business's Insurer of the Year. Richard Feledy is extremely proud of these accolades.
"It's recognition of the great work that 4,500 employees at Allianz wake up and deliver for our customers and partners on a daily basis," he tells Insurance Business.
Reflecting on 2017, Feledy is also proud of the industry's response to Cyclone Debbie, which has so far resulted in insurers receiving more than 72,000 claims and racked up a damage bill in excess of $1.6bn.
"We're getting much better at serving our customers during events like Debbie, and with claims finalisation rates now running significantly ahead of similar events, I think it's a real testimony to our industry," he says.
On 1 January, Feledy takes over the role of managing director of Allianz Australia, replacing
Niran Peiris
(who joins the Allianz SE Board of Management). He's looking forward to continuing to deliver on the key pillars of Allianz's strategy, including enhancing its customer focus.
"It's critical that we start to almost replicate, I think, what's been done in the online banking community"
"There's a real opportunity for us and our industry to simplify our products and make sure that we're always on, so that they are able to connect with us and deal with us in a manner that suits them," Feledy says, stressing the need to embrace technology.
"It's critical that we start to almost replicate, I think, what's been done in the online banking community. It wasn't that long ago when people would give up their lunch hours to go and stand in a bank queue in order to do their banking, whereas now you can do it when it suits you – walking down the street, sitting at home – and at whatever time and hour.
"I think there's a fantastic opportunity for us with our partners to ensure that we deliver those types of capabilities."
In recent times, Allianz has substantially invested in redesigning and rebuilding its SME platform, Allianz Alive, and has received highly positive feedback on its changes.
"I think that's a great example of some of the investment that we are making to hide some of the complexity in the business and ensure that we continue to interact in a productive way," Feledy says.
"We're also looking to further enhance Allianz Alive by rolling out instalment billing and looking at what other product offerings we could make available, leveraging off the experience we've had to date."
Asked to cite the biggest challenge facing the industry, Feledy mentions the fact that change is the only constant.
"It doesn't matter whether we're talking about the economic landscape, technology, climate change, increasing regulation, or changing customer expectations, we need to ensure that we embrace and respond to that change," he says.
"You can see change and you can fear it, or you can see it – as we do at Allianz – as a fantastic opportunity to continually improve what we do and, more importantly, how we do it. Product simplification and providing better value and clarity to our customers is absolutely one of the areas of focus."
For Feledy, right now is an exciting time to work in insurance.
"Everyone is looking for the best ways to be able to provide the products and services in a way that customers are looking for, and I think it's a challenging landscape but full of opportunity – a very exciting year ahead!"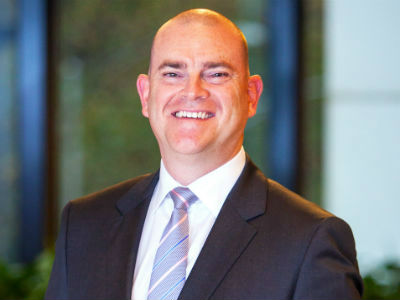 BEN BESSELL
Executive general manager, business distribution, and Group executive
INSURANCE AUSTRALIA GROUP (IAG)
As has been widely reported, IAG is currently implementing major structural changes.
"That's about setting us up for the future,"
Ben Bessell
tells Insurance Business. "We're hopefully going to finalise the bulk of our restructuring activities by December."
Looking back on 2017, Bessell is proud of how IAG has handled the commercial market cycle.
"When we started to move on rates, we did so in a very considered fashion and with engagement with our partners," he says. "I think that's been good for them and for us that we've been able to achieve measured rate increases in a way that we've held retention levels to a good percentage, and we've been able to pick up some new business as well. I think that's been a testament to the way we have worked with the market to ensure we're getting back to a sustainable pricing position, but in a way that customers can understand."
Talking 2018, Bessell highlights the opportunity for the industry to promote greater awareness of available services around risk mitigation and prevention.
"I think if we're consistent with our group purpose in making the world a safer place, that refers to mitigation and prevention as well as recovery, and creating an environment where a customer can experience all of those things as part of their insurance transaction is very exciting and something that aligns nicely with the company's purpose, but also it aligns nicely to the needs of the community and our customers."
Talking about the digital space, it's patently clear Bessell is excited about the organisation's work to enhance its own customers' experience.
"We really think there's an opportunity for us to stretch our lead in the SME market in Australia by creating greater customer experiences, and the digital interface is going to be really important for that experience to be improved," he says.
"We have always and will always have a business model that is here to talk to, speak to and see people"
"We know there are changing demographics [in the SME segment], we know more and more small business owners are comfortable engaging online and would prefer to interact digitally where they can. If we can provide a service, a value proposition and products that meet their needs … [and] they can transact with us in a way that's more aligned to other digital interactions they've experienced, that provides a more holistic experience for those customers in a way that's contemporary and consistent with how they like to trade and transact and undertake their own business."
Addressing the subject of new entrants, Bessell says the industry shouldn't be afraid of disruption because it is simply indicative of the evolving needs of customers.
"I think you have to look at it in a positive way," he says. "We've got to leverage the assets that are at our disposal really efficiently, we've got to test new things, we've got to look outside of insurance to see what works really well, and we've got to make sure that we don't come up with ideas or notions that aren't designed from the customer's perspective.
"That's how we're positioning ourselves – to embrace the change, embrace the fact that needs and demands are changing, embrace technology and the accessibility of data, and evolve the way we look after our partners and customers."
But the future, he emphasises, won't be all robots and digital interaction.
"We have always and will always have a business model that is here to talk to, speak to and see people … Sure, we can improve and create interactions that are more efficient, but we actually need to make sure we still treat people like human beings."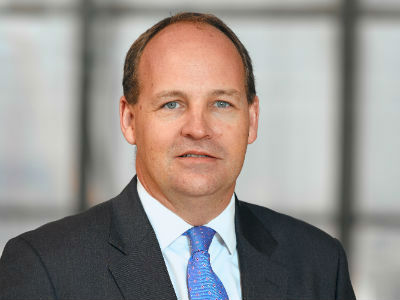 CHRIS MACKINNON
General representative, Australia
LLOYD'S
Like Allianz's Richard Feledy,
Chris Mackinnon
sees the industry's performance when catastrophe struck as a highlight of 2017, specifically during Cyclone Debbie.
"We get a lot of pressure on us from the media and politicians around how we perform post-disaster," he says. "Criticism we get from various quarters, I think, is totally unfounded, and we should all be incredibly proud as to what we've done and the difference that those payments will make to communities and people's lives and livelihoods. That's a really good example to me of why we do what we do."
The other highlight Mackinnon identifies is the reasonably strong indication that the market is turning.
I think that that allows us to carry on doing what we do well and again see the industry approaching underwriting and pricing on a rational and considered basis," he says. "There's been a uniform approach to that, from what I can see.
"We need to consider how we as an industry can deliver products and services that customers can actually understand"
Looking at next year, Mackinnon is excited to continue work on market modernisation.
"We are changing very quickly within the Lloyd's market," he says.
"There are a number of new projects and/or evolution of existing projects that we're working on at Lloyd's, where we here in Australia are hopefully going to get the opportunity to pilot some of the new strategies and ideas, which I'm really excited about."
Mackinnon says there's a focus on data handling and facilitating transactional business into London more effectively. He also says Lloyd's is looking at significant enhancement of the claim settlement process.
"We're exploring a number of options to speed up the process and remove speed bumps and road blocks within the claim settlement piece," he says.
Mackinnon confirms the return of the Dive In Festival in 2018. This year, 1,400 people attended 10 events in Australia across three cities.
"Early indications are that we will be expanding the festival further in 2018. We've got plans already in place to look at including events in both Adelaide and Brisbane in 2018 for the first time."
Mackinnon talks about the challenge facing the industry in the form of the introduction of the mandatory data breach notification regime.
"I think that's going to be a real turning point for Australia as a country, in terms of what we're doing with cyber and cyber risk, but also a huge opportunity for the insurance market," he says.
"The challenge … is we need to consider how we as an industry can deliver products and services that customers can actually understand, and also we need to address how we're going to manage the risk of aggregation of cyber exposures. If you look at cyber, and as an SME or a middle-market business you try to buy a cyber product, you've got a myriad of products to choose from, and none of them are using consistent language or definitions. How on earth is Joe Public expected to understand whether these products are fit for purpose for their own particular risk, and how are brokers supposed to get their heads around what all the options are, because there is not a lot of case precedent, not a lot of products have been tried and tested."
"A major challenge for us as an industry in 2018 is… making sure that we are seen to be a solution provider and a service provider that supports people in this time, rather than just another element of complexity and confusion around the whole cyber issue."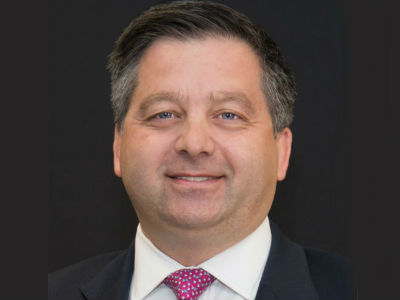 LAMBROS LAMBROU
CEO
AON RISK SOLUTIONS AUSTRALIA
Aon
Risk Solutions took home ANZIIF's Large Broker of the Year award for the fifth time this year and has had success on numerous fronts. "2017 will be our fourth consecutive year of strong improved performance with improved organic revenue growth, higher client numbers, higher client retention, and obviously when we get to the end of the year we'll be able to disclose those numbers formally," Lambrou tells
Insurance Business
.
The Aon chief is excited about the forthcoming launch of the business's new plan. "Our new long-range plan, which will run for three years in Australia, gets launched on 1 January," he says.
"If you were to think about where the industry was five years ago, a lot of the buzzwords were around big data and the way that big data was basically going to transform the insurance industry… A lot of the investment that was going into the industry was really around customer insights. If I think about a lot of what's going on right now, it tends to be more around the customer experience. So, a lot of investment that particularly insurance companies and, to a lesser degree, risk advisers like ourselves are pouring into technology is very much around how we can create a much more tailored and better fit around that customer experience."
"When I think about the future over the next three, four, five years, for me it's all about customer empowerment"
Lambrou continues: "Then when I think about the future over the next three, four, five years, for me it's all about customer empowerment. So it's moving from that journey from customer insight to customer experience to customer empowerment, and where customer empowerment is really going to be able to take the interaction between ourselves and the customer, from segmentation to personalisation to individualisation. Those are the buzzwords that you hear a lot around in the industry right now, and I fully support that move by the industry to make ourselves more relevant to our clients through that."
Lambros also talks about mergers and acquisitions. "We have a very strong pipeline, we have a strong appetite to invest in adjacent capabilities and core capabilities to help our business grow inorganically, and we see lots of opportunity in Australia and the broader specifi c region to do that," he says.
And there's plenty going on elsewhere in Aon. "We are demoing a number of really exciting and innovative analytical tools with clients at the moment, where we're getting a lot of really good feedback from them," Lambrou says. "Next year, we're going to be formally launching the prototypes of those tools for our clients in the Australian marketplace, which we feel really excited about." Lambrou also talks about change he thinks the industry needs to see next year.
"We need a mindset shift around the notion of partnerships," he says. "What I mean by that is that I think as an industry we've grown up with this notion that we need to occupy all or key elements of a value chain, and we need to protect our position by owning every aspect of it. There are many good examples out there of where partnerships have helped companies be more proactive in thinking about the way to better serve key elements of a value chain and change the status quo that exists in value chains, rather than being reactive and protectionist around what they already have."
Lambrou adds that it's important to improve diversity in the industry's talent base, and that continued investment in data and analytics is needed to better deal with emerging risks. "We spend $350m a year on data and analytics, and we do that on behalf of our clients to understand how risks are evolving, how they're behaving, and then obviously work with the insurance company and reinsurance company community to come up with more tailored solutions to meet the needs of our clients."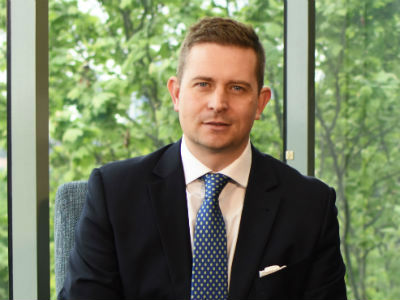 HAMISH MCDONALD NYE
Executive director
PRORISK
Hamish McDonald Nye, who recently joined the
ProRisk
team, tells Insurance Business about his first nine weeks in the new role.
"It's been a really exciting, fast start," he says. "I've learnt an awful lot about the business very quickly."
McDonald Nye cites claims management as a highlight for ProRisk in 2017, pointing to its annual survey that quizzes insureds who have had claims during that time.
"We had 100% of those surveyed renew a policy with us," he says, adding that the figure includes insureds whose claims didn't qualify.
"That is an extraordinary thing," he says. "The credit is to Chloe Thomas, our new head of claims, and Lee Cooper, who was formerly head of claims in the business and continues to oversee in a role as operations manager."
McDonald Nye says his main objective next year is to continue building ProRisk's underwriting talent.
"My main goal is to continue to build a team and gear us up for our future growth," he says.
Building up the ProRisk brand will also be a priority. "[We're] looking for greater brand recognition in a crowded marketplace, where there are over 50 underwriting agencies and a lot of other capacity in the market."
McDonald Nye says the business will also commence development of some technology solutions.
"The date for the release of those solutions is not established yet, but that's something that we're working around," he says.
There'll also be some new products.
"We'll be releasing some new products to the market and looking at reviewing our current production solutions," he says, adding that brokers can expect a commercial cyber offering, as well as a clinical trials solution.
On the subject of products that offer real opportunities for brokers to better educate clients, McDonald Nye singles out three products, beginning with business interruption insurance.
He also discusses management liability.
"You've got all of the major providers of management liability singing from the same hymn sheet and saying that this is a really challenging class of business," he says. "When you see that, you know that it's something that brokers have got to be all over. It's an essential product that is largely distributed by general insurance practitioners, not professional lines practitioners, and they're complicated, they're not standard, and they've got huge horizontal exposure.
"That leads to a lot of misunderstanding about cover, a lot of challenges in comparing one product to another, and therefore opportunity for brokers to understand the products better and be able to advise their clients on the need for them in what it is an already difficult market."
Finally, McDonald Nye mentions medical malpractice insurance, which he says is "really poorly understood by the general insurance market".
"[We're] looking for greater brand recognition in a crowded marketplace"
"They're low-value products from allied health's perspective, and they [allied health professionals] often don't understand where there is a solution for them, and they don't understand the products effectively. It's not something that most brokers commonly trade in."
Asked about trends he'll keep an eye on in 2018, McDonald Nye says: "It will be interesting to see what happens with commission levels, whether they can be sustained."
He also refers to the attention the wider insurance industry has received from politicians and regulators in 2017, citing
ASIC
's focus on the add-on insurance market as an example.
"I think the way politicians and governments and regulatory agencies deal with the insurance industry will be interesting moving forward. There's no reason to believe that there won't be continued focus on our industry."