Grenfell anniversary a powerful reminder of cladding risk | Insurance Business Australia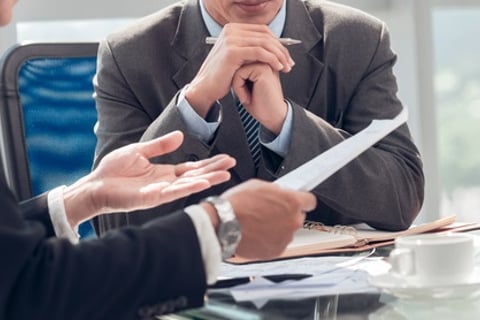 The following is an opinion article written by Andre Mierzwa, Chief Engineer, FM Global Australia and New Zealand. The views expressed within the piece are not necessarily reflective of those of Insurance Business.
Amid sombre tributes to the 70-plus people who lost their lives in the Grenfell Tower fire this time last year, questions are emerging about the speed and coordination of Australia's response to cladding issues that contributed to the disaster.
The response has centred on a number of buildings – particularly high-rise residential and public buildings – covered in potentially combustible cladding. The most dangerous cladding panels comprise aluminium sheets and flammable polyethylene cores.
In the days following the Grenfell Tower fire, Australian Prime Minister, Malcolm Turnbull, told Parliament he had written to Premiers and Chief Ministers asking them to establish the extent of use of combustible cladding products. They were also asked to detail the actions they were taking to ensure compliance with the National Construction Code.
However, in October 2017, the Australian Government rejected proposals to ban imports of combustible aluminium composite cladding. The Government also turned down state government proposals to impose a moratorium on polyethylene-core panels.
State and local governments are now undertaking a range of measures to minimise the use of dangerous cladding on high-rise buildings. Some recent developments include:
A year-long Queensland Government investigation reportedly finding 880 buildings needed further investigation and 70 required rectification work. The taskforce undertaking the investigation is believed to be preparing to assess another 12,000 privately owned buildings, including about 1,200 residential structures.
The Victorian Government has announced plans to ban aluminium cladding with a polyethylene core of more than 30% on all multistorey buildings. The state government also plans to ban the use of expanded polystyrene. The government has issued a directive to the Victorian Building Authority to issue new guidelines restricting the use of some cladding and a building product safety alert to building practitioners. A taskforce originally found 1,369 buildings were likely to have polyethylene core panels or expanded polystyrene – but 708 of these had not started construction or were half-built.
The New South Wales Government has passed legislation to prevent the use of unsafe products in building construction. This includes flammable cladding. The legislation also empowers councils or other enforcement authorities to order unsafe products to be removed. In addition, the government issued a draft regulation that would require owners of buildings with unsafe cladding to register the building and undertake fire safety assessments.
The Australian Capital Territory is reviewing whether combustible cladding has been used on buildings in a way that doesn't comply with building standards or poses an unacceptable risk to occupants.
In collaboration with councils, the South Australian Government is conducting an audit of buildings in the state that may be clad with aluminium composite panels.
The Western Australian Government recently published an update of a state-wide audit of all high-risk, high-rise buildings with cladding attached.
In early 2018, the Tasmanian Government completed a review of buildings with aluminium composite panel cladding. It found only the Launceston General Hospital required rectification work.
Lack of national coordination
While the diligence and commitment to addressing this problem is commendable, the slow pace of remediation and lack of national coordination is increasing cost and risk for building owners.
Some insurers are refusing to underwrite buildings with potentially hazardous cladding, while others are doubling or tripling premiums. There's anecdotal evidence of some premiums being increased tenfold. Many residential building managers are reluctant to do remediation work as this would mean slugging owners with bills running into tens of thousands of dollars per apartment.
The financial risks are not restricted to insurance. Melbourne law firm Adley Burstyner is reportedly preparing a $4.2 billion class action on behalf of 250,000 owners and residents in 1,400 apartments to compensate for the cost of replacing combustible cladding. It would be no surprise to see this spreading into Sydney or even going national.
A fire at the Lacrosse Building in Melbourne's Docklands is the most high-profile cladding incident in Australia to date. A morning fire on November 25, 2014, damaged the building but fortunately caused no fatalities or serious injuries. However, any further incidents in Australia or overseas may well change the risk appetite of building owners and the insurance industry.
Next steps for building owners
So what are the next steps for building owners? FM Global recommends reviewing the Insurance Council of Australia residual hazard identification and reporting protocol around aluminium composite panels and other combustible facade materials.
According to the protocol, evaluation of exposures for each building with combustible facade materials needs to be conducted on a case-by-case basis. Competent fire protection professionals, including fire safety engineers, should conduct the evaluations.
Building owners should consider working closely with insurers to ensure building cladding materials identification and evaluation processes are sufficient for ongoing underwriting.
The protocol also stipulates that reports commissioned by building owners to determine the risks should clearly identify the combustible facade materials and evaluate:
The life safety of occupants
· Building essential services compliance with the National Construction Code and associated Australian standards
· Property and business risk of a potential major fire event
· Reputational risk and market value of buildings
Remedial action involving all stakeholders including owners, occupiers, insurers, municipal building surveyors and fire authorities.
The first anniversary of the Grenfell Tower fire is a powerful reminder of the importance of a coordinated national approach. Governments, building owners and other stakeholders must show a sense of urgency and act quickly to minimise the risks presented by combustible cladding. Building owners should also review the Insurance Council of Australia protocol and work with their insurer to ensure continued underwriting of potentially exposed buildings.
Related stories:
Queensland unit owners at risk of skyrocketing insurance costs
Government intervention needed to address major issue - expert