How APAC is leading the charge with 'open insurance' | Insurance Business Australia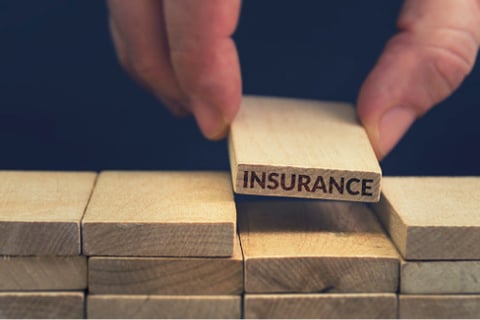 The following is an opinion piece, written by Andrew King – head of Synechron, Hong Kong.
The exponential growth in digital transactions and data, combined with regulatory changes, is shifting the way organisations are conducting business. And in a new, post COVID world, the improved use of data has never been more important as well as using this data to better understand consumer demands. Firms across financial services are reacting to this and looking at new ways to generate revenue to maintain their relevance in a hyper-personalised world and insurers are no different. In order to stay ahead, insurers are turning to 'Open Insurance' to achieve greater customer personalisation, increased market share and to deliver profitable, innovative services.
'Open Insurance' allows the improved use of data sharing, enabling insurers to generate new revenue streams and create stronger, more trusted relationships with customers and greater customer centricity. This emerging trend is made possible through the effective use of Open APIs that help meet digital customer demand and promote innovation.
The surge of interest in open banking, due to new data regulations in the UK and Europe i.e., PSD2, has led to a knock-on effect for the insurance industry. Data made available through open finance showed that this can offer better capabilities and more options for consumers. Although there is no regulation forcing insurers to 'open' and share data per-se (as seen within banking), a report from Willis Towers Watson estimates that 67% of insurers will modify their business models by 2025. As a result, insurers should look to build out their own digital ecosystems and offer Insurance-as-a-service (IaaS), where consumers and companies can purchase pre-built elements of insurance depending on their individual needs - which in turn can be undertaken on a subscription basis. The shift toward IaaS would lead to insurers tailoring specific insurance solutions to meet consumer needs, providing customers with the ability to select their required services from their insurer and their partners within that digital ecosystem platform. For example, AIA's partnership with WeDoctor has allowed the insurer to tap into WeDoctor's 2,700 top-tier hospitals, 220,000 doctors, and over 15,000 pharmacies in 30 provinces across China; in turn, WeDoctor's over 110 million registered users have access to AIA's protection solutions – for their customers, it's a win-win.
Insurers need to adopt an open approach and leverage example partnerships like AIA and WeDoctor, to stay relevant in an increasingly digital world. In 2019, there was a 63% year-on-year increase in funding for insurtech with insurance investment reaching US$6.37 billion globally. The number of insurtechs has significantly increased over the past few years, introducing new propositions and technology into the market. With this exciting new innovation, insurers have begun to embrace the idea of partnering with insurtechs. This in turn, has led insurers to introduce the use of APIs and building Open API architecture in order to facilitate the integration of service offerings, with some APAC insurers already ahead of the game. Back in 2017, AXA Singapore launched AXA Affiliates to bring "an Insurance-as-a-Service (IaaS) platform to AXA's partners all over the world" making them the "the first insurer in Asia to deliver end-to-end insurance transactional APIs." AXA have reaped the benefits of utilising open insurance, partnering with messaging, social media and payments application WeChat – developed by technology giant Tencent - to create travel insurance offerings in China. The 'AXA Go' programme, which offers travel insurance to Chinese travellers, is managed by AXA Tianping P&C Insurance and is fully integrated into the WeChat ecosystem.
Within the APAC region, Ping An and AXA are examples of clear frontrunners. AXA also leverages their partnerships to combine their offerings with services from their many partners i.e., Tesla. Tesla launched 'InsureMyTesla' back in 2017 where policies were underwritten by AXA to simplify car insurance. Ping An is now also opening up its platform allowing other services providers to use it to build out their own ecosystems. Ping An has partnered with Samsung to create a digital health platform, combining its health services with Samsung's digital health capabilities, such as heart rate sensing smart watches. And only a couple of years ago, Ping An and AXA both partnered with HiNounou - a Chinese insurtech that provides seniors and their families a one-stop, comprehensive home healthcare solution leveraging IoT, data and blockchain – to make health insurance accessible, affordable and inclusive. The benefits of this innovation are now being realised.
With insurance demand and uptake increasing in APAC due to a growing middle-income group, increased awareness of various insurance products and enhanced innovation, it's not surprising APAC is already embracing 'Open Insurance'. Insurers within the region who have not yet done so, should look to follow their competitors' lead in a pivot towards open insurance by developing products and services via increased usage of Open APIs. Insurers will have access to more opportunities and also evolve into more agile, innovative and customer-centric organisations. Open insurance has the ability to unlock potential like never before, and it's time for insurers to seize the opportunity.