$1.2m payout for Anthony Watmough's career-ending injury denied | Insurance Business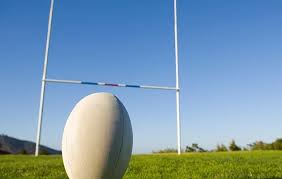 QBE has refused to pay $1.2m for Anthony Watmough's career-ending knee injury, leaving the club to pay out the remainder of the Parramatta Eels player's NRL contract, it has been reported.
QBE has declined to pay Watmough's insurance claim after it has ruled the knee injury that ended his career barely 12 months into his four-year Eels deal to be pre-existing,
AAP
reported.
Faced with paying for Watmough's contract for the next two seasons, Parramatta reacted angrily to QBE's refusal of the claim, calling it "outrageous."
"Why the hell do we have insurance?" a furious Eels administrator Max Donnelly told
News Corp
.
If Parramatta ends up paying for Watmough's contract, the club will suffer a record $11 million-plus loss, leaving it in the red for the 2016 season, the report said.
An NRL spokesman said QBE's decision did not override the league's May ruling that Watmough's knee injury was career-ending, stating: "If we determine a player has suffered a career-ending injury, we can exclude that player's payments from the salary cap."
Watmough's insurance claim is believed to have been the first potential seven-figure payout for a player's career-ending injury since QBE became the insurer for the top 25 players at each club in 2014, after Alex McKinnon's career was cut short by a spinal injury during a Newcastle Knights-Melbourne Storm match,
AAP
reported.
Related stories:
Rugby World Cup boosts health insurer profits
Actuaries make another international sport pick
QBE replaces Aussie CEO following HY results