10 things insurers can do to help their brokers | Insurance Business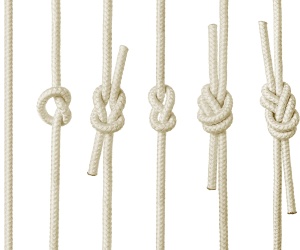 An insurance industry executive with experience on both sides of the fence offers 10 suggestions to help promote healthier relationships between insurers and brokers. Do you agree with the points made?
The author of the article, Dave Thomas, a senior executive with several property and casualty insurance organisations in the United States, recently moved to the brokerage side. His points have relevance to the Australian market too.
Based on his observations, Thomas offered the following 10 tips to insurers that would help them to improve their relationships with the broker distribution channel:

Hands-on underwriting help
Don't send in marketing reps that waste the brokerage's time. The insurer should send a representative who is "fully prepared to look at our new business prospects and upcoming renewals and engage in underwriting and quoting while in our office—or make a commitment to do so in the upcoming days and weeks," Thomas writes.

What classes do you write, really?
Insurer need to say what they do, and do what they say. "Companies will provide their agents a list of classes of business in which they consider themselves players — and want to encourage the agency to submit risks in those classes," Thomas writes. "But when the agency does so, it learns that the carrier really only writes risks meeting other unpublished criteria or prices these risks so uncompetitively that the business is not marketable."

Don't silo communications with brokerages
Thomas said he understands the need for insurers to silo personal and commercial lines internally. "However, I do not see the need to have two marketing reps calling on the agency," he wrote. "Nor is it acceptable to separate personal-lines from commercial-lines production for the sake of profit-sharing eligibility."

Profit-sharing updates
If insurers want brokerages to encourage particular results through profit-sharing agreements, the insurers need to provide brokerages with regular profit-sharing updates throughout the year.

Avoid "share shifting"
Cease or curb the relatively infrequent activity of "share shifting," in which insurers seek to grow their books with brokers by encouraging agency principals to move existing books from other insurers with accompanying commission-rate enhancements. "However, they fail to realise or choose to ignore the fact that the agency's primary objectives are to grow its book of business by high retention rates and a steady stream of new accounts — and to move existing business from one carrier to another only when it is in the best interest of its client," Thomas writes.

Please see 'Respecting broker autonomy' on Page 2...