A broker's bigger worry than the pandemic | Insurance Business Australia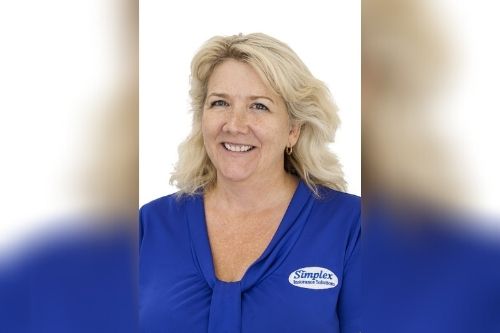 Simplex Insurance Solutions director Kay Jackson (pictured) is afraid the already hard insurance market isn't done hardening.
According to Jackson – whose camp did not have to shift to remote working, thanks to the broker's large premises that has allowed them to comply with the one person per four square metres restriction – "business is certainly there" and there hasn't been a quieting down for Simplex in terms of inquiries.
So what has been keeping the Ballarat-based boss up at night?
"I think the frustration from a broking point of view is not that there isn't the business there to be written or that the inquiries are not coming through," she told Insurance Business. "The frustration is that the insurers don't have the products that we're needing. It's more the capacity that's the issue."
Travel insurance, for instance, is proving to be a problematic product even domestically within Australia. With providers going into "hibernation," Jackson cited limitations in what they can currently offer.
Meanwhile another area that the company is struggling with is landlord insurance with rent default. "People default on rent for other reasons that are not COVID-related," noted the director, who said policyholders are finding themselves unfairly stuck with their current insurers despite higher premiums because coverage isn't available elsewhere.
Read more: MD says we're in the "hardest market [he's] ever seen"
Not surprisingly, Jackson also has "grave concerns" as to what the industry-wide business interruption (BI) claims will mean for market capacity. Taking into consideration insurers' actuarial work and premium forecasting, she is worried it could all lead to further hardening to the point of possible unattainability.
With her main apprehension revolving around capacity, the Simplex executive conceded: "I'm not necessarily nervous so much about COVID and what that's doing to businesses, but I am concerned about things like the BI test case and the rent default and things like that.
"At the end of the day, the insurers do have to run a business and make a profit. So if they're going to get hit with these claims that they weren't expecting, then the premiums got to come from somewhere."
Meanwhile, as for the positives, Jackson said insurance for builders and developers in the construction industry has been a major growth driver for the brokerage, thanks to the government grants designed to give construction a boost.