A warning for insurance companies: Don't digitise and forget the human element | Insurance Business Australia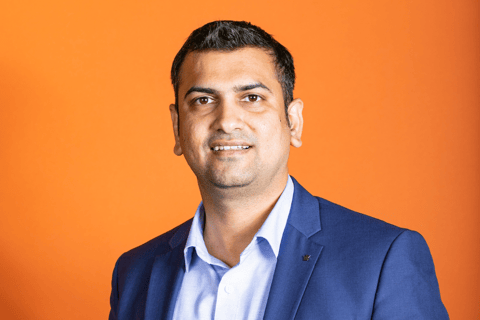 An Artificial Intelligence (AI) expert has a warning for insurance companies engaged in digital transformations: don't neglect the human element.
"Using technology to enhance customer journeys and deliver faster solutions is great. However, there will always be a need for humans in those customer journeys and in insurance even more so," said Ravi Saraogi (pictured), president of Uniphore APAC, an artificial intelligence (AI) company.
"With a digital transformation, insurers also have to look into what aspect they are trying to solve for consumers as an insurance organization," he said.
There is evidence supporting Saraogi's view, especially when it comes to Australians and their penchant for the human element.
2021 research from Gartner found that Australians, more than other nationalities, still prefer to speak to a live person to help resolve IT type technical issues.
Another recent survey by Savanta found that many Australians are unimpressed by the current offerings of chatbots, IVAs, web and mobile apps for customer service. While almost 80% are happy to use these self-service, automated options, almost half of the people who responded to the survey didn't expect these services to work.
Also of interest, the Savanta research found that more than 80% of Aussie consumers said they would take their business elsewhere if they received poor service – 5% more than the global figure.
Read next: How AI can predict a claim outcome from a caller's voice
"Things like chatbots are there to solve simple problems which relieves the pressure on the human agents and enables them to prioritize more complex problems and resolve them faster," said Saraogi.
However, he said, especially in the insurance industry, many conversations go beyond the simple level because when a customer reaches out it's often because they are in trouble and under pressure.
"Invariably this is the only industry where a customer reaching out to you almost certainly needs a lot of empathy and guidance. That's when a human agent really helps," he said.
A digital transformation, he said, must incorporate a human assisted mode and a digital assisted mode.
"One can have AI enabled in a larger way to really help the human agent to drive the conversation in a more fruitful way for the customer," he said.
Saraogi gave the example of a customer who wants to know what their premium costs and when payment is due. He said for these sorts of mundane questions a digital avatar is sufficient.
"That's easy enough," he said. "But if the customer follows up with a question and says they had a claim that was approved but they only received half the amount - that's a complex problem for a virtual agent to solve," he said.
That's when a smart virtual agent could respond to the customer by connecting them to a human agent to solve the problem.
"If you have an AI powered underlying platform which seamlessly transforms your conversation from a virtual agent to a human agent - that will transform how the human agent can respond," said Saraogi.
Read next: FM Global EVP: 'AI will be a huge factor in insurance'
So, the AI ensures that the human agent has all the latest, relevant information about the customer, including their interactions with the virtual agent. The AI can also define the "tonal behaviour" of the customer, how the human agent is responding and offer help in real-time to the agent on their screen.
"That's what we are executing as an organization across multiple different large enterprises globally, including some of the largest insurance companies," he said.
Saraogi said this blending of AI and the human element is important for insurance companies because they don't have many opportunities to secure customer loyalty.
He said while many people are in touch with their bank about four times per month, they may only contact their insurance company about twice a year, once to renew their policy and a second time if they have a claim.
"So, you need to ensure you are wowing the customer with your experiences, not only processing the claim, but also being very empathetic during that process," he said.
AI can't do this alone and nor can a human agent because they aren't dealing with the customer often enough to develop empathy naturally.
He also noted the pressures that insurance agents are under.
"The next call is always beeping while they are on an existing call - so all of these hassles are going on," explained Saraogi. "By putting the right platforms and tools in place we can ensure that the agents don't have to memorize lots of information or search for links to pull up information, they'll be a lot happier."