AAMI calls for a fatality-free festive season | Insurance Business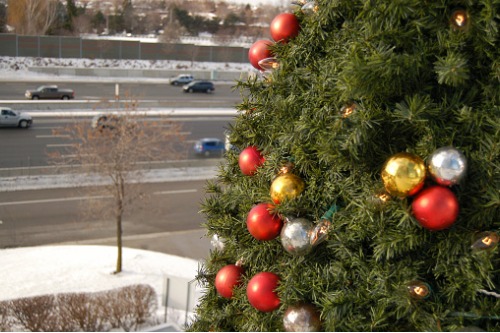 Suncorp Group's AAMI brand has joined hands with the Australian Road Safety Foundation (ARSF), as well as with government dignitaries and the Queensland Police to urge Australians to prevent road trauma this holiday season.
Nine Christmas trees adorned with 217 yellow ribbons were installed against the Brisbane CBD backdrop to serve as a wake-up call for drivers and to help make Australian roads safer this holiday.
The nine trees represented the life of a child whose life was horrifically lost on Australian roads during the December 2018–January 2019 season, while the ribbons serve as a memorial to lives lost due to road fatalities over the two-month period.
With this year's road toll sitting at 1,012 (as at Oct. 31, 2019, according to the ARSF), 8% higher than this time last year, Suncorp said more families will be spending their first Christmas this year without their loved one.
"We know through our claims experience that road related accidents can happen, but many of them are avoidable," Dransfield said. "Our teams are always there to support our customers in their time of need, but over Christmas we hope that it won't be a busy time for them. Everyone has a part to play when it comes to reducing the road toll."
ARSF founder and CEO Russell White also hopes the road toll installation would encourage Australians to do everything in their power to save lives.
"Christmas should be a time of love and laughter, not loss of life, but tragically it's also the most dangerous time on the road," White said. "End-of-year exhaustion, increased drivers on unfamiliar roads, and a spike in drink and drug driving are the major factors, so we all need to take responsibility to ensure we are fit to drive, not distracted and taking extra caution."
He continued: "It's heartbreaking to think that for 217 more families, the holiday season will now forever be marred by the memory of losing someone precious to them. Of course, no driver deliberately sets off looking for a crash, but every time someone speeds, drives tired or inhibited, or picks up their mobile phone, it increases the risk. People need to realise that the broader impact of road trauma goes beyond just the road toll – countless others are seriously, often permanently injured, families are torn apart and our first responders must carry with them the experience of these horrific scenes for the rest of their life."