NRMA sends out a "simple message" this Christmas | Insurance Business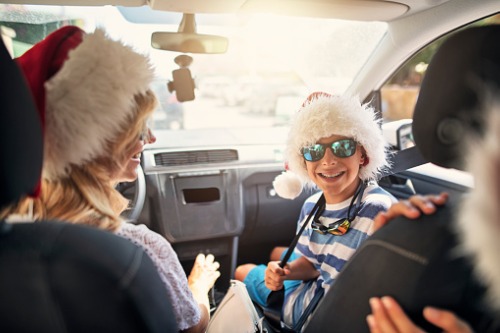 NRMA Insurance is reminding holiday drivers this Christmas to protect what is precious to them – their children.
NRMA Insurance's latest Christmas campaign, created by Colenso BBDO in collaboration with an integrated agency team from Mindshare and Thinkerbell, was launched to remind parents to pay attention to how they drive with children in the car.
"This is a helpful brand act at Christmas with a simple message – it's one of the busiest times of the year, remember to drive safely," Brent Smart, NRMA Insurance chief marketing officer, told AdNews.
Through the holiday campaign, which covers cinema, OOH, digital, and a human behavioral experiment, NRMA urges motorists to take care on the roads this December, the worst month for road trauma over the past 29 years.
"It's a simple insight, and one that everyone seems to connect with," said Nick Worthington, Colenso BBDO creative chairman. "We all do it, we drive ridiculously carefully with a cake, coffee, or in my case Wonton soup on the passenger seat, and we don't think twice about driving way faster with our kids. It doesn't make any sense, which is the whole point."
This is the first piece of work from Colenso BBDO for NRMA Insurance. Colenso BBDO is currently the lead creative agency for IAG NZ. The Monkeys remain the lead creative agency for IAG in Australia, AdNews said.