Advisr among finalists in fintech comp | Insurance Business Australia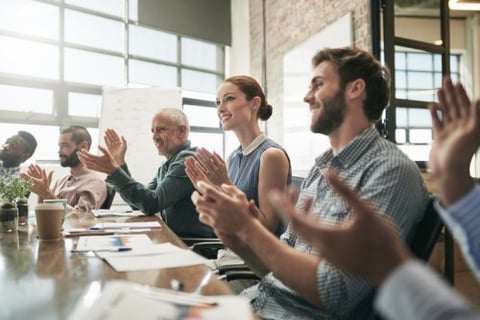 A three-year-old insurtech platform has been recognised among the most promising fintech start-ups in Australia, after it was included among the finalists in a prestigious competition.
Advisr, which connects consumers with trusted brokers, is one of seven firms in the running to win a fintech competition organised by The University of Sydney Business School.
The school, which has been closely associated with some of Australia's most successful financial sector start-ups – including AfterPay, Lendi and Prospa – launched the competition under its highly-respected Genesis umbrella.
The 11-year-old Genesis program, which supports start-ups through mentoring, media exposure and prize money of up to $25,000, will hold the final for fintech competitors on Friday.
Andy Jamieson, CEO of Advisr, said he was proud to have Advisr among the finalists, particularly as he is an alumnus of Sydney University himself.
"It's been great to get solid feedback on our business, the progress we are making week-to-week, and our future plans and directions from an impressive cohort of industry mentors," said Jamieson.
Speaking to Insurance Business, Jamieson also said it had been exciting and encouraging to see the progress that other businesses had been able to make in a quick space of time.
"The program works with weekly goal sprints; goals are set each week with progress reported on in the following week and where we set new goals," he explained. "There is great benefit in chasing meaningful progress within tight timeframes."
The Genesis X Fintech competition was organised as part of Sydney's Spark Festival for start-ups, investors and entrepreneurs.
Professor Leanne Cutcher, head of strategy, innovation and entrepreneurship, described the festival as a "perfect opportunity" to bring entrepreneurs, investors, inventors, innovators, students and executives together for mutual benefit.
"This, our first fintech specific competition, is very much in keeping with the Business School's focus on the technological transformation of the finance sector," she said. "This Genesis competition will shine the light on these highly innovative enterprises and add significantly to Sydney's reputation as one of the leading global ecosystems for fintech."
The six other finalists are compliance firm Adatree, bookkeeping platform BarBooks, financial coaching tool Finspire, invoicing platform Kaddy, saving assistant Longevity and super fund Zuper.