Insurtech CEO shares NIBA takeaways | Insurance Business Australia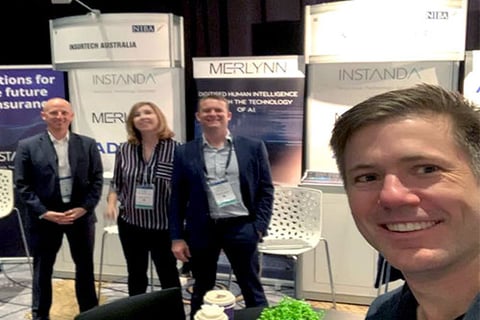 Earlier this week, NIBA's annual convention saw hundreds of industry figures flock to the Gold Coast for two days of educational sessions and important networking.
Among them was Advisr founder and CEO Andy Jamieson, who launched the insurtech platform in 2016, with the aim of connecting consumers with trusted insurance brokers.
Advisr was one of three insurtechs to attend as part of the Insurtech Australia delegation, joining software provider Instanda and AI firm Merlynn.
Speaking to Insurance Business, Jamieson said he left the event with a number of takeaways – five of which stood out as particularly important.
Broker brand
One observation made by Jamieson was that insurance brokers are increasingly realising the value of a strong online presence and a recognisable personal brand.
"Many insurance brokers and people in leadership roles at brokerages came up to me and shared how important it was for them to continue building a strong online presence," he said.
"The most common question I was asked was: 'What more can brokers be doing to build their online presence and personal brand?"
Customer service
Jamieson also noted that more brokers are not only willing to go above and beyond when it comes to customer service, they're beginning to see it as the new normal.
"There were lots of discussions – both within formal sessions and through networking – about the importance for brokers to ensure that they are delivering a high level of customer service," he said.
"Brokers that are purely transactional will need to adapt and evolve to remain competitive within this environment of high customer expectations," he continued, adding that insurance customers now expect a personalised service and fast online communication to match other industries they are used to dealing with.
Collaboration
Pointing to one of the afternoon sessions on the second day, Jamieson said Eoghan Trehy – national head of insurance for Macquarie – had delivered a particularly important message on leadership.
"Eoghan shared his vision for the future and about encouraging collaboration and enablement through partnerships between the traditional insurance industry and insurtechs," said Jamieson.
"Eoghan is well connected across insurance and a big supporter of Insurtech Australia and its members," he added. "If you don't know Eoghan, get connected."
Relationships
"Business is about relationships - through the NIBA convention we've opened up several new relationships and deepened existing ones," said Jamieson, who admitted his first experience at a NIBA convention hadn't been as positive as his most recent one.
"Attending our second NIBA convention, I was unsure whether I'd 'see the value' after an underwhelming first experience at NIBA 2018," he admitted.
"But now, I can see the compounding effect of being present repeatedly and breaking through to reach more people, so I'm encouraged to keep turning up!"
Insurtech
Jamieson also said that, while attending his second NIBA convention, he had truly recognised the power of Insurtech Australia.
"Being part of the IA delegation was valuable for loads of reasons," he said. "I learned more about the talented people running other insurtechs and what their businesses really do."
Attending as part of a delegation also had its benefits as Jamieson said all three insurtechs banded together to ensure they were finding the right solutions for interested brokers.
"We worked together, referring people to each other when it made sense," said Jamieson. "There was a great benefit in being part of NIBA under the Insurtech Australia banner."