Airbag recall leads to "insurance headache" warning | Insurance Business Australia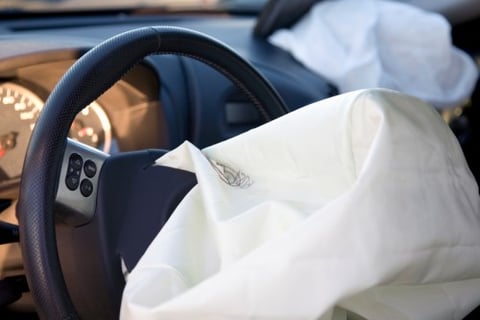 Drivers could be facing an "insurance headache" following a nationwide airbag recall, it has been warned.
Nearly two million Australians still need to check whether they have a faulty Takata airbag installed, the Federal Chamber of Automotive Industries (FCAI) said in an awareness campaign launched last week.
But as well as safety concerns, drivers have been warned that they may not be paid for any insurance claims if they ignore the recall, Finder reports.
"If you are a car owner and ignore the national recall, then later on have an accident where the faulty airbag deploys, you could have a major insurance headache on top of any physical injuries caused by the airbag," said Mark O'Connor, director of personal legal services at Bennett and Philp Lawyers.
According to O'Connor, insurers could claim that a driver's inaction in ignoring the recall contributed to any injuries arising from an accident.
"In normal circumstances, you would make a claim against the other party's compulsory third-party (CTP) cover. But if you have repeatedly ignored the recall and continue to drive an unsafe vehicle, then the CTP insurer of the responsible vehicle may refuse to compensate you for the injuries," he said.
FCAI's chief executive Tony Weber said he was pleased with the progress made in raising awareness over the recall but said there is still more work to do.
"There are just over three million vehicles across Australia affected by the Takata recall and the industry is now about halfway through that task. There's a lot of airbag inflator replacement work going on in dealerships right around the country," Weber said.
A radio awareness campaign will also start broadcasting later this month to reach regional areas.
"The key message is the same: check your vehicle. And if you are contacted by your brand about the recall, it's vital that you act on that advice promptly," Weber said.