Allianz backs refugee education in NSW for the third year running | Insurance Business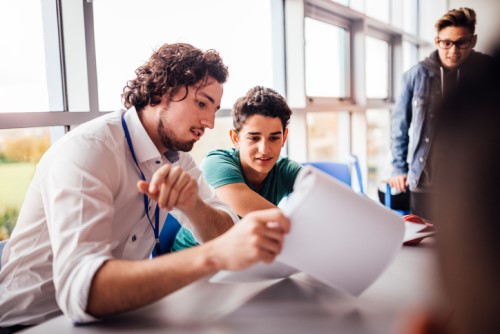 Allianz Australia and Settlement Services International (SSI) have awarded scholarships to 35 people from a refugee background, to help minimise the financial barriers refugees face as they participate in the NSW education system.
Read more: Allianz supports refugee education in NSW
A scholarship ceremony and multicultural afternoon tea was held at Allianz headquarters in Sydney to acknowledge and celebrate the success of the recipients of the 2019 SSI Allianz Refugee Scholarships. The event was led by Richard Feledy, Allianz Australia's managing director, and SSI CEO Violet Roumeliotis.
More than $84,000 – including $50,000 from Allianz – has been allocated this year to scholarship recipients across the education system: secondary school, vocational education and training, university, and skills and qualifications recognition.
"A good quality education can provide people with the opportunity to change their lives and those of their families and communities, and we are thrilled to support the recipients of the Allianz SSI Scholarships for the third consecutive year," Feledy said. "The SSI organisation, these scholarships, and our Allianz refugee employment programs all aim to provide these strong individuals with ongoing education and career opportunities, so they can fulfil their personal and professional goals, and we are proud to be a part of this important initiative."
To date, 130 refugee education scholarships have been awarded, with a combined value of $264,000, and 21 refugees have been supported into permanent employment with Allianz in a variety of skilled roles. A further 20 refugee youths have been supported through pre-employment workshops.