Allianz issues response to Federal Court loss | Insurance Business Australia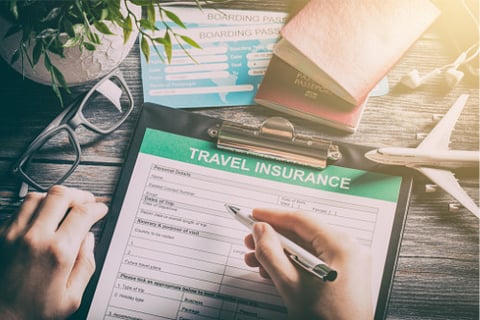 "Allianz and AWP welcome the finalisation of this matter."
Those were the words of a spokesperson for Allianz Australia Insurance Ltd when Insurance Business reached out following the Federal Court's decision to impose pecuniary penalties on the insurer and its fellow Allianz SE subsidiary AWP Australia Pty Ltd.
The civil case, which was brought by the Australian Securities & Investments Commission (ASIC) last year, related to AWP's sale of Allianz-underwritten travel insurance policies on Expedia-operated websites from February 2015 to September 2018, and to ASIC Act and Corporations Act violations.
Chief Justice Allsop, in his ruling, stated: "The complaints made by ASIC concerned the conduct of the defendants giving rise to four discrete breaches of the ASIC Act and the Corporations Act. All four breaches concerned the marketing and sale of a single insurance product on the Expedia websites. The parties have agreed on the form of proposed declarations of contravention.
"The parties have further agreed on a recommendation as to the appropriate quantum of pecuniary penalty in relation to the statutory civil penalty provisions. With no contested issues as to liability, at issue in these proceedings, therefore, is the form the declarations ought to take, and the nature of the level of penalty that ought to be imposed in light of these contraventions."
Read more: Federal Court orders Allianz, AWP to pay penalties
Allianz told Insurance Business that both the insurer and AWP self-reported the matter to ASIC in 2018. "Allianz and AWP worked with ASIC on a remediation package and previously paid 15,965 customers an amount totalling approximately $1,140,000 in remediation," noted the spokesperson.
Both camps, aside from remediating customers, also took steps to address the circumstances which facilitated the breaches. The undertaking resulted in the termination of Allianz's relationship with Expedia in November 2018. Allianz and AWP also carried out initiatives aimed at improving compliance processes.
"There was no real disagreement between the parties as to the proper approach and applicable principles in determining the appropriate penalty," Allsop CJ went on to state in the 30-page ruling. "The question therefore becomes whether I am satisfied that the proposed penalties are appropriate in the circumstances."
As previously reported by Insurance Business, Allianz has been ordered to pay $360,000; AWP, a bigger amount of $1.14 million. The figures do not include the plaintiff's costs, which the defendants are also mandated to pay.
"Allianz and AWP cooperated fully with ASIC to resolve these proceedings expeditiously, including by making admissions and not contesting the penalty sought by ASIC," said the Allianz spokesperson.