Allianz makes major swoop for Moneyfarm | Insurance Business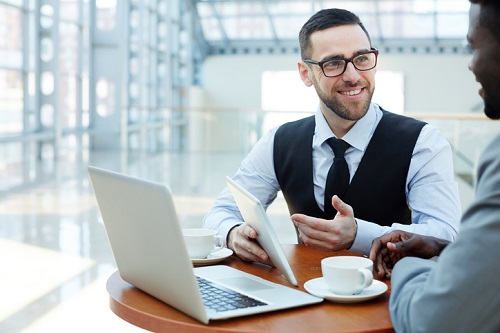 It seems insurers aren't just going digital on their own turf – they're also concentrating their investments on the digital playing field too.
German insurance giant Allianz certainly offers a case to follow. Having already invested in digital wealth management firm Moneyfarm, it has now announced a further investment that will "deepen its exposure" in the field "amid rising demand." Allianz originally invested in Moneyfarm back in September 2016 via its asset management unit, Allianz Asset Management.
"Allianz and Moneyfarm have a common goal to broaden the availability of digital wealth management to savers and investors in a number of markets. We see increasing client demand for smart yet easy-to-handle digital solutions, particularly when it comes to a holistic management of their investments," said Jackie Hunt, member of the board of management of Allianz SE, responsible for asset management and US life insurance. "By intensifying our partnership, we can offer personalised investment solutions through this sophisticated digital channel for a growing client base."
The investment has already gained traction through a UK pilot which saw the insurer offer its employees the chance to invest in actively managed funds of the group's two asset managers – PIMCO and Allianz Global Investors. Now Moneyfarm is expected to further complement these capabilities and Allianz's insurance entities with its product offering.
"Digital wealth management is of increasing interest and relevance to individuals looking to invest for their future. By partnering with Moneyfarm, with whom Allianz Global Investors has been working since 2017, we see the opportunity to combine their digital wealth management knowhow with our expertise in active investing and risk-optimization to create something compelling for clients," said Andreas Utermann, CEO of Allianz Global Investors. "We believe that this will increase the availability of active investment knowhow in a cost-effective and easy to access structure."
Following the additional investment, Allianz will hold two seats on the board of Moneyfarm. The transaction remains subject to regulatory approval.
Related stories:
Allianz closes proxy revenue swap for two Australian solar projects
Allianz to launch a new Australian retirement income business