Allianz, Suncorp to refund $63m | Insurance Business Australia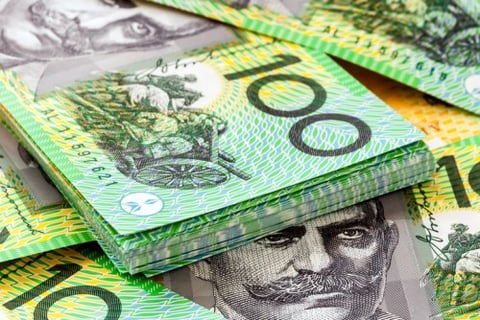 Allianz
and
Suncorp
will refund customers $45.6m and $17.2m respectively in add-on insurance premiums,
ASIC
has announced.
Allianz will repay 68,000 customers and Suncorp 41,428 customers for add-on cover sold through car dealerships that were of "little to no value" to consumers.
Insurer refunds now total more than $120m as ASIC continues to shine a spotlight on add-on insurance coverage.
"Our message to insurers is simple: the needs of your customers must come first in the design, price and sale of your products," ASIC acting chair,
Peter Kell
, said.
ASIC said that it had a number of concerns about the design and sale of the Allianz cover, which was sold between December 2010 and November 2017.
The Allianz refund covers motor equity insurance (MEI), a guaranteed asset protection cover that pays the difference between the amount the client owes on a car loan and the amount the car is insured for under comprehensive cover if the car is written off.
ASIC was concerned that customers would be unlikely to be able to claim from their MEI cover, did not receive rebates under their policy when they paid out their loan, and were unable to claim a payment under the policy where their car was written off and they received a replacement vehicle.
Allianz will also repay those with loan protection insurance, tyre and rim insurance and warranty insurance products as ASIC noted that some customers may have been over insurer.
Suncorp-owned MTA Insurance will refund policyholders with guaranteed asset protection cover (GAP), which was sold between 2009 and 2017 as ASIC found it was unlikely that customers could claim on the policy, coverage may have been unnecessary, clients did not receive rebates for early loan payments, and customers were sold a more expensive cover than needed.
ASIC also found that MTA consumer credit insurance sold life cover to young people who were "unlikely" to need the cover as they had no dependents.
"ASIC's work on add-on insurance is all about making sure customers are being sold insurance that meets their needs and if they haven't, are appropriately remediated," Kell continued.
"Add-on insurance has been under the spotlight for some time now. Insurers should be taking active steps to ensure their customers are not being sold products that provide little or no value."
Allianz will offer to refund premiums paid by customers for policies with little to no value whilst offering a partial refund to those who were sold more cover than needed. Partial refunds will also be made to customers with an MEI policy alongside comprehensive cover from Allianz and for those customers that paid their loan off early.
Allianz will also make a community benefit payment of $175,000 to a financial literacy organisation.
MTA Insurance will refund all customs sold GAP policies on new cars that remain in force as at September 2017 with amounts determined on premium paid whilst those refunded will not have their policy cancelled.
Refunds will also be offered to life and trauma customers who were 25 and under at the time of policy purchase with rebates offered to GAP customers who repaid their loans early. The insurer will also pay a $50,000 community benefits.
MTA will contact affected customers from 15 January whilst Allianz will contact those affected by April 2018.
ASIC acknowledged the co-operation of both Suncorp and Allianz throughout the proceedings.
Related stories:
Latitude Insurance to refund $1.1 million to 905 customers
Swann Insurance to refund $39m