Allianz-hosted event celebrates diversity and inclusion | Insurance Business Australia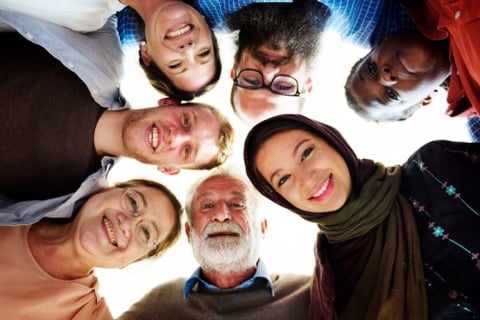 Allianz Australia has hosted a Refugee Week event aimed at advancing diversity and inclusion in the workplace.
The event brought together business leaders from the Queensland Multicultural Ambassadors' program, a state government initiative that paves the way for organisations across Queensland to benefit from and support the state's growing diversity.
The Refugee Week event resulted from Allianz's nearly three-year partnership with Settlement Services International (SSI), which bagged last year's Australian Human Rights Commission Business Award for providing meaningful and permanent employment and training for refugees and migrants.
The event was opened by Stirling Hinchliffe, Queensland Minister for Multicultural Affairs, who said he was committed to building a "united, harmonious, and inclusive Queensland."
"Our Multicultural Ambassadors Program is an important initiative in providing a platform for organisations to learn from each other," Hinchliffe said. "It's great to see Allianz bring so many different groups to the table today who are leading the way in their approaches to diversity and inclusion."
Donna Walker, chief technical officer at Allianz Australia, said the Refugee Week event was an important reminder to challenge stereotypes and build multicultural workforces that reflect the modern Australian landscape.
"Australia's refugees are far from a homogenous group; they come from enormously diverse backgrounds and bring with them a wealth of skills and life experiences," Walker said. "However, there are often barriers that many highly skilled refugees and migrants face when trying to seek suitable employment, including language and cultural differences, a lack of recognition by employers for their experience and education, and, quite often, unconscious bias."
Also speaking at the event were AFL Queensland CEO Dean Warren, Suncorp CEO for wealth and banking David Carter, and MDA CEO Kerrin Benson.
Related stories:
Insurer praised for supporting new-dads
Allianz announces support for Australian Steelers