AM Best: Insurers can contend with mounting bushfire losses | Insurance Business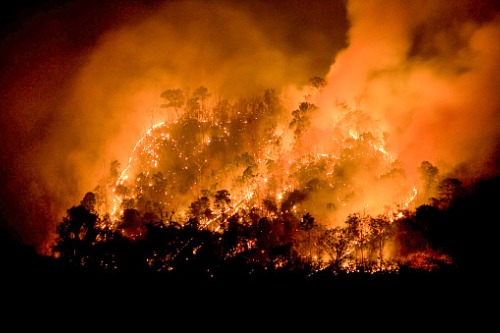 Australian insurers are well-placed to withstand the rising losses from the ongoing catastrophic bushfires burning across the nation's southeastern states, aided by strong capital positions and support from reinsurance partners, according to A.M. Best.
Read more: Insurers can absorb Australian bushfire claims – S&P Global
To date, the 2019/20 bushfire season has taken at least 30 lives, devastated more than 10 million hectares of land, and resulted in $1.7 billion in insurance losses. Bushfire losses are expected to rise as the fires will likely continue over the coming months.
"Claims activity is expected to stem from insurers' personal lines portfolios, with over 2,800 homes and numerous outbuildings recorded as destroyed to date, as well as from commercial losses —arising, for example, from farms suffering property, livestock, and business interruption losses," A.M. Best said. "Assessment of these commercial losses, once complete, may drive significant increases in loss totals."
A.M. Best stated that it expects the current bushfire season to make a dent in their full-year earnings and net loss ratios, while the role of reinsurance in smoothing earnings from the events "remains to be seen."
"As loss estimates and insurers' exposures increase in certainty, so too will the ultimate destination of losses and the reinsurance coverages triggered," A.M. Best said. "Individual insurers' reinsurance terms and conditions will also play a role, particularly concerning the definition of a single event, notably concerning any geographical restrictions and hours clauses applying to the fire series."
The ratings firm added, "Although the overall message from Australian reinsurance renewals at January 1, 2020, has been one of general stability, meaningful bushfire losses passed to reinsurers may result in upward pressure on reinsurance rates and tightening of terms and conditions in upcoming renewal windows."