Amid the Black Lives Matter movement, is the insurance sector making progress on inclusion? | Insurance Business Australia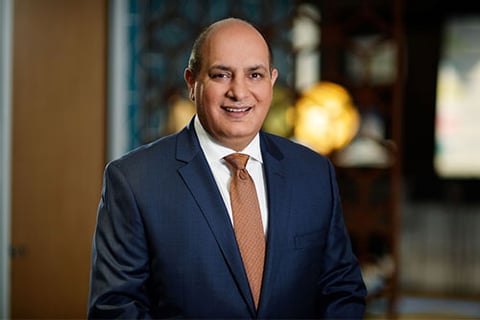 In May this year, the tragic death of George Floyd in Minneapolis during an arrest led to a surge in calls for racial justice.
Closer to home, there have been reflections on Australia's relationship with racial injustice, with protesters taking to the streets to rebirth the Indigenous Lives Matter movement, demanding greater life and economic outcomes for people of colour.
The spotlight has shone too on businesses representation, with the insurance industry still, to this day, dominated by the white male demographic. While many companies are improving their inclusion statistics with female and LGBTIQ representation, Insurance Business Australia set out to discover which insurance giants are making their mark with ethnic and Indigenous representation.
Vivek Bhatia (pictured above), CEO at QBE Australia Pacific, says the company is committed to an "inclusive culture where all our people can expect to be valued and respected for who they are."
"We believe that seeing diversity valued and included at a leadership level opens up possibilities and opportunities for people who identify with these same diverse qualities," Bhatia continued. "At QBE, we have cultural diversity reflected in both our executive leadership team and at board level. We also have an ongoing review of our talent lists that will flag any biases to ensure we leverage the full diversity of our talent pool."
Read next: Diversity drives better outcomes
Additionally, Bhatia says it has a "long-standing commitment" to reconciliation and supports positive futures with sustainable employment for Indigenous Australians.
"This includes employment pathways through Indigenous internships with CareerTrackers and New Columbo Plan," he said. "We also support community organisations such as Toys Change Lives, which supports the employment of young Indigenous men following a period in juvenile detention. This work remains a key focus and we will be launching our third Reconciliation Action Plan (RAP) later this year."
Bhatia added that it is important to the company that it ensures that cultural inclusivity is "embedded in our everyday operations to make this an intuitive way of conducting business."
Asked about its representation in leadership positions, Bhatia says the Australia Pacific leadership team and board have "strong representation of people" from "culturally diverse backgrounds or heritage, including myself and our chief underwriting officer, Phuong Ly."
"We were recently delighted to see our board member, Ming Long AM recognised in the Queen's Birthday Honours as a Member of the Order for her services to the financial and real estate sectors as well as to diversity and inclusion," he added.
For Bhatia, "inclusion really matters" and so a workforce that "reflects the community" in which it operates is "important if we wish to have a diversity of voices around the table" to create products and solutions that "really matter and really make a difference."
However, he concedes the insurance industry is still "shaking off" its white male dominant heritage.
"… it's critical that we ensure we have positive symbols of diversity in our leadership team, so that other people from culturally diverse backgrounds – and even women and the LGBTIQ community – can see that there is a place for them at the top," Bhatia explained.
"We celebrate the cultural diversity of our people by embedding inclusion into our day to day communications, profiling employees and sharing customer wins. We take the time to acknowledge key cultural celebrations, such as NAIDOC Week, Ramadan and Diwali in our internal culture and events."
Read more: QBE Foundation supports new mental health campaign
In addition to this, he says QBE is committed to continuing to work with those in culturally diverse communities to ensure their response is "authentic" and not based on "what we think we know."
"An example of this is when we named the boardroom in our new Melbourne premises, Bagung, meaning gathering, following cultural consultation with the Wurundjeri Land Council. Plans are underway to do this with our upcoming 2021 premises, again in consultation with the Indigenous council of those locations," Bhatia said.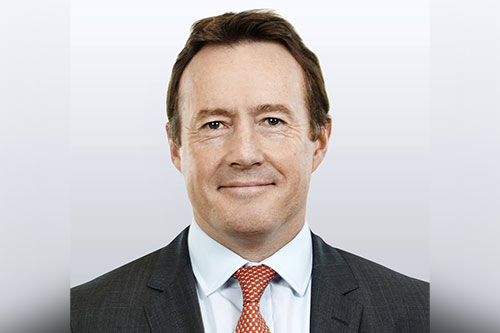 CEO of Marsh in Australia, Scott Leney (pictured immediately above), meanwhile, told Insurance Business the company plays an "active role in the shared journey of reconciliation between Aboriginal and Torres Strait Islander peoples through our Reconciliation Action Plan (RAP), and on inclusion specifically."
"We are dedicated to making a sustainable contribution to closing the gap in employment, career and business opportunities between Aboriginal and Torres Strait Islander and non-Aboriginal and Torres Strait Islander Australians," Leney said.
"We see tremendous scope to develop mutually beneficial opportunities in the insurance industry and our aligned commitments as an organisation are outlined in our Reconciliation Action Plan.'
Leney added that in order to develop a "culture of inclusion" they needed to be "deliberate, comprehensive, intentional and deliver tangible outcomes."
"… we're addressing many aspects of inclusion including important root causes such as unconscious bias," he concluded.