"We have a brilliant Indigenous population": Broker tells government to listen to First Nations | Insurance Business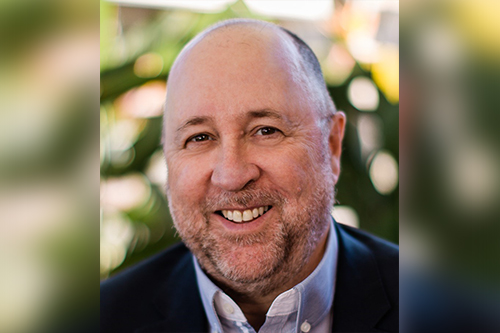 Robert Cooper (pictured), director of Cooper Professional Risks in Queensland, has urged the government to look to Australia's Indigenous population on how to manage fire risk.
As the bushfire royal commission continues to hear suggestions for improvements to building codes and resilience measures to ward off future natural catastrophes, Cooper believes the answer lies in the oldest living population on earth.
"We have a brilliant Indigenous population who managed to survive in this country for 60,000-years," Cooper said.
"It is still in their DNA, in many lessons passed down from generation to generation, to know how to survive on this land. Local tribes often managed their local environments with fires to improve accessibility, allowing time for animals to escape and to allow for repopulation to maintain a continual source of food and water for their people."
Despite the extreme nature of our weather events now, Cooper says Australia's First Nations people still have a lot to offer with valuable knowledge that should be respected and sought in risk mitigation processes.
"First Nations people are still quite likely to have the skills needed to better manage the land than us, majority Anglo-Europeans," he continued. "There are many experts among these tribes who can guide us on managing our lands more effectively and they should be consulted for advice."
Cooper also believes that improvements to building codes and resilience measures will help, despite the challenges they bring to insurance.
"I totally agree that building codes need to be strengthened to be able to handle 'the new normal' but this can cause many policyholders to be even more underinsured than before because the replacement cost to their buildings will increase to cater for this," he explained.
"However, for brand new houses, to not meet a building code that can cope with the current environment we live in puts an unfair onus back on insurers who will load premiums according to the building code currently applying to someone's property."
This, Cooper says, is the reason why insurers are so interested in knowing when their clients' homes were built. But now, he says there are lots of new fire risk quirks insurers are looking out for.
"The interesting thing with bushfires is that we used to promote no trees within a certain distance from a home as an adequate fire break, but the much more intense bushfires just fly over these now," he admitted. "Sprinkler systems are out because there is not enough water in these regions and water pressure can be very low anyway."
Cooper says the increased fire risk facing Australians will mean an increase in fire resistant materials being used in house construction – meaning prices may soar.
"Fire resistant materials will be used more frequently in houses," Cooper explained. "Glass that will not melt at extreme temperatures; concrete that will not crack at high temperatures; support structures that are stronger. All this will add great expense to building a home.
"Will the government contribute to these costs? Will they increase research funding for Universities and the CSIRO to come up with solutions? After all, it is the decisions of the government made over the last 20-years that have contributed to this increased risk."