An inside look at the Brisbane lockdown | Insurance Business Australia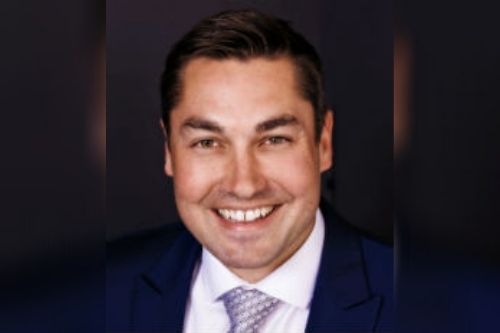 Brisbane's three-day hard lockdown came to an end yesterday after no new COVID-19 cases were recorded in the city. The citywide shutdown was brought into effect after a new, highly infectious strain of the coronavirus was detected in a hotel worker last week, and it seems to have paid immediate dividends, according to Direct Insurance Brokers' Matthew Dawson.
"Here at Direct, we've realised that we're very lucky to be living in Australia during this time," the managing director of the Brisbane-based brokerage told Insurance Business.
"As a result, when [Queensland premier] Annastacia Palaszczuk said that there would be a lockdown from 6pm last Friday, we immediately set out to behave in line with the restrictions so that we could do our part in stopping the spread of the coronavirus."
Though Palazczuk confirmed that mask-wearing would be mandatory in certain public spaces throughout Brisbane for the next 10 days, Dawson's team has already been able to return to working in the brokerage's office in a "COVID-safe" manner.
Read more: South Australia brokers share their experiences with lockdown drama
Given that the pandemic has been particularly hard on sectors such as retail and gyms, Dawson noted that Direct Insurance's clients in these areas had proven to be "remarkably optimistic" in their approach to their businesses.
"Though we certainly feel bad for any businesses that have to shut down because of COVID-19, we haven't actually had a lot of clients that have been badly affected by it," he said.
"Whether it's been restaurants marketing their takeaway services to local businesses that have returned to their offices, or gyms providing their members with equipment that can be hired out and taken home, the vast majority of our clients in these sectors have been very proactive in keeping busy," Dawson added.
Last November, a similar snap lockdown in Adelaide came to an end several days before schedule after it was discovered that contact tracers had been misled. Andrew Bourke, managing director at Dynamic Insurance Brokers, told Insurance Business at the time that the speed with which the lockdown was implemented and then lifted had caused problems for some of his company's retail clients regarding "perishable food and stock items", leading to "thousands of dollars of loss per business."
Dawson said that he had not heard from any retail clients who may have been similarly impacted – perhaps a result of the Brisbane lockdown's more predictable trajectory.
"All things considered, it's been a tense few days but we're looking forward to getting things back to normal," he stated.