South Australia brokers share their experiences with lockdown drama | Insurance Business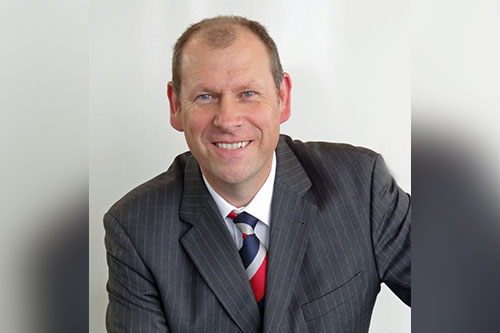 It's an understatement to say that the last week in South Australia (SA) has been an eventful one.
On November 18, the state's Premier, Steven Marshall, announced that the entirety of SA would enter a six-day lockdown to arrest the alarming growth of a developing COVID-19 cluster in Adelaide.
Residents were advised to stay at home and all schools and gyms were closed down, while exercise in public spaces was also banned as the state aimed to control the outbreak with the "circuit-breaker" move.
Read more: South Australia goes into full lockdown
However, the lockdown came to abrupt end this past Sunday after it was discovered that at least one individual who had visited the Woodville Pizza Bar – the epicentre of the COVID-19 outbreak – had misled contact tracers about working at the bar and led them to believe that they were dealing with an extremely contagious form of the virus.
Max Cuzzocrea, director at the Adelaide-based Maxton Insurance Brokers, told Insurance Business at the time that his company's gym clients had "already [been] forced to close their doors as a result of this outbreak", adding that anxiety had led to the build-up of "queues of vehicles up to 2km long for people waiting to get tested."
Meanwhile, Dale Hansen (pictured), CEO of Austbrokers Coast 2 Coast, said that his South Australia-based clients who operated in the hospitality industry had been forced to shut down "without any notice", causing headaches in a number of areas.
"A lockdown can bring about a number of exposures that people don't necessarily expect," Hansen told Insurance Business. "For one of our clients, that meant giving them advice on security provisions and putting them in touch with a security expert that provides live monitoring and patrolling. We also advised them on how to handle any employment issues that might arise from the sudden lockdown, and connected them with other experts who were on hand to advise them on how to reopen safely."
"As a broker, it's important to be able to be available to help your clients protect themselves during these times," Hansen added.
For Andrew Bourke, managing director at Dynamic Insurance Brokers, the speed with which the lockdown was implemented and then lifted likewise caused issues for a number of his company's clients.
"Some of our hospitality clients were put in a difficult position in regards to perishable food and stock items," Bourke said. "With the initial premising of a six-day lockdown, a lot of these goods were either immediately disposed of or deemed unusable during that specified period. This has resulted in thousands of dollars of loss per business, and for an already-fragile hospitality industry that is currently dealing with restrictions in occupant density and capacity, it's a blow that they didn't need."
Bourke further highlighted that revised capacity limits in place until at least December 01 meant that many restaurants, bars and other venues had seen their potential occupant capacities halved.
Regarding his own brokerage, Bourke stated that they "were in a fortunate position with the ability to work from home at the drop of a hat."
"We'd much prefer to work in a collaborative team environment at the office, but we had the flexibility already in place to work from home without any issue last Thursday and Friday."