An insurance career reinvention | Insurance Business Australia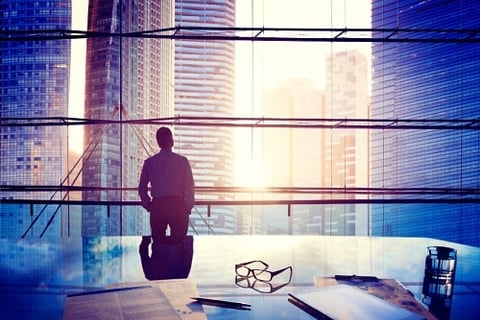 When many expats arrive in a new country, it is a chance for a new start.
Martin Blake
, New South Wales chairman of
KPMG
and Australian leader for the insurance sector, was no different.
"I came to Australia in 1989 working with CitiBank and spent a couple of years there but found that I really wanted to reinvent myself," Blake told
Insurance Business.
Blake re-skilled as a strategy consultant and began working with the insurance industry in the early 1990s, advising insurance businesses on strategy and improving business processes.
Since then, Blake has developed into a global leader in the insurtech space. Throughout his career, however, he says that one key element of the industry has remained particularly appealing.
"Insurers have a fundamental role to play when bad things happen to people," Blake said.
"They are a safety net to enable them to get over the speed bumps in life, so there is sort of a higher purpose in insurance and that's certainly one of the things that really appealed to me."
Outside of work, Blake is a keen sailor and races from the Middle Harbour Yacht club with friends, and has taken part in the most famous race in Australian waters.
"I've done a couple of Sydney to Hobarts on Brindabella," Blake revealed.
"I went last year and unfortunately we didn't get there – but I'm hoping to achieve that goal at some point. I'm a very passionate sailor and that's really why I originally moved to Australia."
With 21 years at KPMG, Blake looks back fondly on his impact on the industry.
"I think I've been a catalyst for change in terms of encouraging insurers to transform their businesses and become more customer centric," he said.
Related stories:
How a trip to New York inspired a new business
Insurance 'a hell of a lot harder' than NRL career
Baking-loving broker shines on TV