Aon director on the challenges – and opportunities – 2021 presents | Insurance Business Australia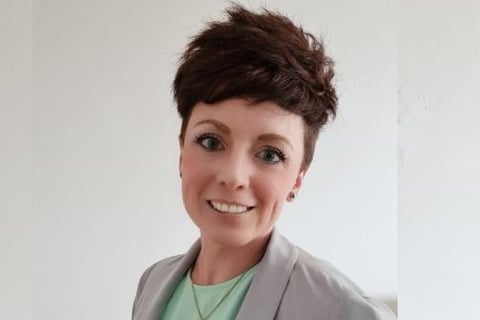 With more than 15 years of experience working in the London insurance market with firms such as Marsh and Lockton, Sarah Worpole (pictured), the new placement director at Aon, made the move to Australia back in 2018 when she joined Aon's Australia division as its property placement manager.
Worpole told Insurance Business that she enjoys "being close to clients and really understanding their needs", and her emphasis on client relationships will be pivotal in her new role given the difficulties that the insurance market, and the global economy in general, is going through.
"Globally, 2020 was the fifth costliest of the last 40 years for capital providers, resulting in rising premiums," she noted.
"Buyers have been forced to focus on their tolerance for constantly increasing insurance costs. I'm keen to bring buyer focus back to total cost of risk over pure risk transfer cost, to bring them back into control and minimise volatility at a time when they can afford it least. At Aon, we have a unique capability to use our data and analytics to really change the way clients think about risk transfer."
Read more: Aon: Best practices to move forward from COVID-19 pandemic
According to Worpole, a combination of factors have led to "a hardening cycle across many lines of insurance" for the first time since 2001.
"D&O, liability, professional indemnity and property are all major product lines being challenged at the same time," she said.
"2020 was a very reactive year and accelerated the intentions of insurers to deploy their capacity with a more considered, conservative approach. COVID-19 drew attention to policy wordings and a need to better understand risk. Insurers are ensuring they eliminate as much ambiguity as possible, and with that we are continually battling derogations in cover."
In Worpole's view, "underwriters are losing the authority to make informed, local decisions", and an industry-wide consensus regarding certain coverage issues needs to be reached "so that we are not faced with multiple versions of conditions with the same intent."
"However, we simply cannot afford to lose the ability to negotiate in our industry and, as brokers, we must push back where appropriate in the interests of our clients," Worpole added.
Though COVID-19 is still a major point of concern in Australia and beyond, there is a pressing need for insurers to look at longer-term issues facing society – like climate change.
Read next: Aon: "Climate-influenced" weather key driver of damage from catastrophes
"In 2020, weather-related disasters accounted for 99% of all insured natural disaster losses," Worpole stated.
"However, with only 36% of global economic natural disaster losses covered by insurance, this highlights the protection gap which continues to be a global issue."