Aon doubles down on data and analytics | Insurance Business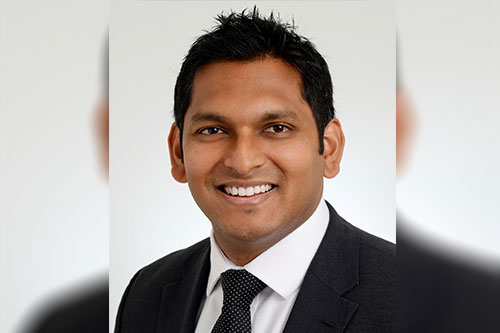 Brokerage giant Aon is bolstering its data and analytics offering once again, this time with the appointment of internationally experienced leader, Sulav Saha (pictured).
Saha was named as its inaugural managing principal of data and actuarial analytics – a role which has been created after Aon centralised a number of teams working across data and analytics.
Speaking to Insurance Business, Saha said he is excited to step into the new role, where he will be tasked with creating "pragmatic and innovative" client focused, data led solutions.
"It is an exciting opportunity to work with Aon to invest in the development of our rich global risk data assets and establish and maintain Aon's position as leader in the insurance industry," he said. "With these changes, we'll be able to further enhance Aon's consulting offerings and deliver best in class data-driven insights to empower clients and insurers."
Most recently, Saha served a two-year stint at EY, where he built a technology advisory practice focused on financial services. Prior to that, he held senior positions at the Royal Bank of Scotland, PwC, CBA and Suncorp – among others.
Commenting on the appointment, James Baum – CEO of Aon's Australian operations – said he was excited to welcome such an experienced and capable member to the team.
"He is a highly accomplished data analytic and change expert with extensive expertise in delivering programs focusing on driving business intelligence, regulatory compliance, revenue and profitability," said Baum.
"We have taken the exciting step to bring together our data and analytic capability across the firm into a single specialist team in order to create an enhanced client and carrier offering and further strengthen our operational efficiencies."
The new addition is just the latest effort by Aon to strengthen its data and analytics capability, with the company consistently committing over $350 million to the space every year.
The ongoing investment has enabled Aon to build what the firm describes as "the world's largest proprietary database of insurance placement data" – giving insight into over $147 billion worth of premium and 1.6 million unique quotes globally.